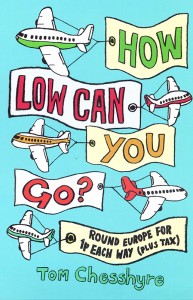 IT WAS the golden age of low-cost flights… from the mid 1990s to the mid 2000s, budget flights really were dirt cheap.
The sale of seats for 1p (plus tax) actually happened.
It took a bit of getting used to – everyone was just learning how to buy things on the internet (as difficult as that is to imagine now) – but you could book flights to places you couldn't spell or pronounce in eastern Europe for the cost of a night out in a curry house.
And, tentatively at first, we did. During lunch breaks we clicked on easyJet and Ryanair and discovered a whole new world of travel. Traditional airlines were forced to make massive changes to cope with their new streamlined competition. Soon flights across the globe were tumbling and we have not looked back.
How Low Can You Go? captures the excitement of this period of great transformation, describing high-jinks in the likes of Poland, Bulgaria, Finland and Estonia. It also calls to question whether so much flying is really a good thing, with interviews with Stelios Haji-Ioannou, founder of easyJet, and Tony Juniper, then head of Friends of the Earth.
When easyJet began its cheap flights from Luton to Glasgow in 1995 – for 'the price of a pair of jeans' went the ads at the time (£29) – something changed forever in the way we travel.
REVIEWS:
'Offers a passenger-eye view of this amazing revolution. Fasten your seatbelts, it's a wonderful ride' Mail on Sunday
'Highly readable Bill-Bryson-esque travel writing… Chesshyre asks some timely questions, among them the ethics of flying and the cultural, not to say racial, damage inflicted by the dreaded stag-party outing.' Daily Telegraph
'If it's unspellable and unpronounceable, Chesshyre has been there, travelling steerage.' The Times
'While never lacking in humour – even in darkest Szczecin, Poland (where he goes for 1p) – Tom also makes a valid environmental point' The Mirror
'The resulting book is a larky yet thoughtful tour of New Europe, during which Chesshyre braves local tipples, leaps into icepools and joins some very British stag nights.' The Daily Mail
* How Low Can You Go? Round Europe For 1p Each Way (Plus Tax), published by Hodder & Stoughton (£7.99) is available from
Amazon
EXTRACT:
WHEN I set out to fly on budget airlines to a dozen places that I couldn't spell, couldn't pronounce or had never heard of, mainly in Central and Eastern Europe, I feared the worst.
I envisaged vast ex-Soviet estates, grim factories, grocery shops selling sausages and crusty loaves and not much else, locals who couldn't speak English, surly waiters who dumped food at your table, uncomfortable hotels with poky rooms and dull museums with few visitors. I thought that after a couple of 1p jaunts on Ryanair and easyJet I might well throw in the towel and give up the whole project.
That was how high my expectations were.
But as I reached Stansted for my first trip – to Szczecin in Poland (Poland's second biggest port after Gdansk) – I suddenly realized something: I was genuinely excited about heading off into the land of the unspellables.
This feeling stayed with me throughout my journeys, which took place over a series of long weekends stretching over seven months. As a well-seasoned travel writer I may have visited the exotic likes of Uluru in Australia, Machu Picchu in Peru, the Serengeti in Kenya and Thailand's lovely Phi Phi islands, but these are places that are on a well-trodden tourist map.
Given the collapse of airfares, most people can expect to rack up a few world famous attractions like the pyramids in Egypt or Petra in Jordan over the course of a lifetime. But will they have been to Poland's second biggest docks?
Such is the extent of our travelling these days that some observers of the "art" of travel writing have said that it's almost a finished genre. We've been everywhere, they say, so what can a travel writer offer? In the "old days" of travel writing, authors including Eric Newby and Wilfred Thesiger brought to life parts of the world like the Hindu Kush that we couldn't dream of reaching. Now adventure tour operators can take you out next week, if you like – probably staying at five-star hotels along the way.
As I settled into my Ryanair seat – next to a young Polish economic migrant who was bemused by my desire to visit his home town – it dawned on me that I was about to embark on a series of "proper" adventures. Very few people have written about places like Szczecin; I couldn't find a single travel article. So what would Szczecin have to offer? What delights lay in store in Poland's second biggest port?
As it turned out I had an amazingly interesting and fulfilling time. I met Solidarity's number two in Poland, was taken around a curious warthog farm that the tourist board just had to show me, had a brilliant night out at some fantastic vodka bars in the company of bright young Poles (each considering coming to work in the UK), and even became a "dental tourist" by booking myself in for a check-up at a incredibly cheap dental surgery – a growing trend.
This was followed by visiting a town best known for its washing machine factory in the depths of Eastern Slovakia, yet overlooked by the beautiful High Tatras mountain range and close to the stunning medeval Spis Castle; deep sea fishing in the North Sea off the coast of Norway – and a visit to an enormous natural gas distribution centre (strangely fun); and a weekend by the old Cold War border line in Germany staying in Paderborn, with its impressive cathedral on the site where Charlemagne was chosen to rule the first Holy Roman Empire? and not a lot of people know that.
Then came Brno in the Czech Republic (where Mendel founded the science of genetics), Tampere in Finland (where Lenin first met Stalin and where I jumped in a frozen lake: a bizarre local tradition), Bourgas in Bulgaria (where I visited the local winery to see if Bulgarian wine really is as dodgy as it's reputation: it's not), Ljubljana in Slovenia (an amazingly pretty city with a dynamic population and wonderful architecture), Tallinn in Estonia (where I went undercover to report to stag parties – perhaps the least attractive part of all these budget flights), and finished off with a bit of sunshine in Rijeka in Croatia (where a mad Italian poet called d'Annunzio once founded the world's first fascist state)? and not a lot of people know about that either.
As my journeys progressed, I was struck by a feeling of: whatever next? What would the next place reveal? There always seemed to be something – some unexpected interest, some aspect of local behaviour or tradition that was interesting and different.
I also began to see travel differently. I began to realise that – with the right frame of mind – I could have an adventure almost anywhere. It didn't matter how little known or overlooked a place was. The smaller and the less known the better – bring it on!
It was a happy revelation. Why jet off thousands of miles across the globe to see a place "you must see before you die" – as a recent television series suggested? Just pop off on a cheap flight to a funny part of Poland and see what crops up.
Even better, perhaps – certainly for the environment – how about visiting a part of Britain that you don't know much about? What do I know of Hull, Slough or Shropshire? Answer: very little. There are plenty of adventures to be had on our very shores.
It also occurred to me that this was – with the chances of higher "green" taxes on aviation almost certainly in the pipeline, as we become more carbon conscious – quite a healthy way to look at travel. There may soon come a time when flights to Australia will be taxed so heavily that they will be beyond the pockets of all but the super-rich. So we may have [itals] to limit our horizons.
Yet that, as I discovered on my travels for How Low Can You Go?, does not mean you won't have a good time.
I had a fantastic experience researching the book – I learnt about a region of the world that is in the midst of an incredible period of change (from old communist ways of thinking to fast track western life) and I met dozens of interesting people (many of whom are now friends).
A 1p flight does not mean a miserable time? and,of course, they are just a few clicks away.
How low can you go: around Europe for 1p each-way (plus tax) by Tom Chesshyre (Hodder and Staughton, £7.99)
Available from amazon.co.uk and waterstones.co.uk.
Here's a picture from each chapter, some places looking lovelier than others: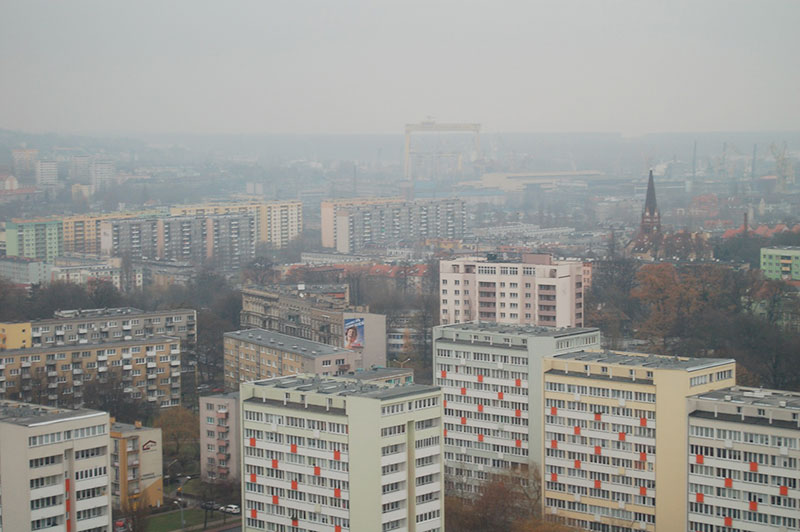 Szczecin, Poland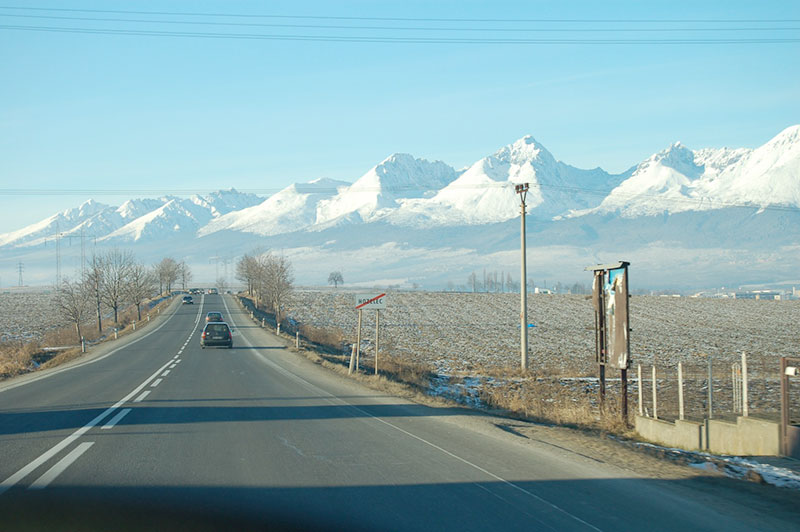 High Tatras mountains outside Poprad, Slovakia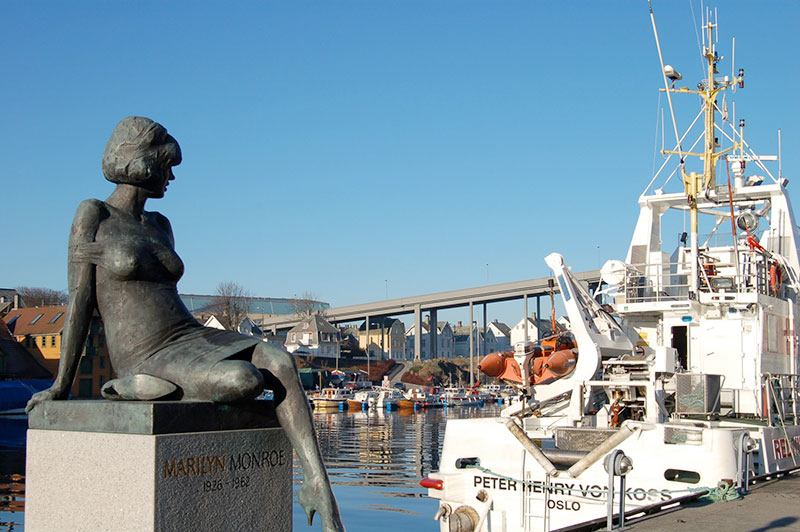 Marilyn Monroe statue in Haugesund, Norway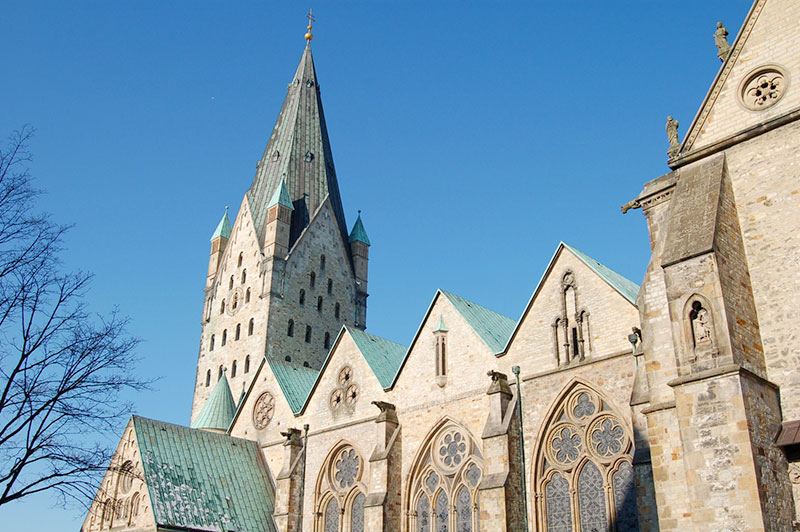 Cathedral in Paderborn, Germany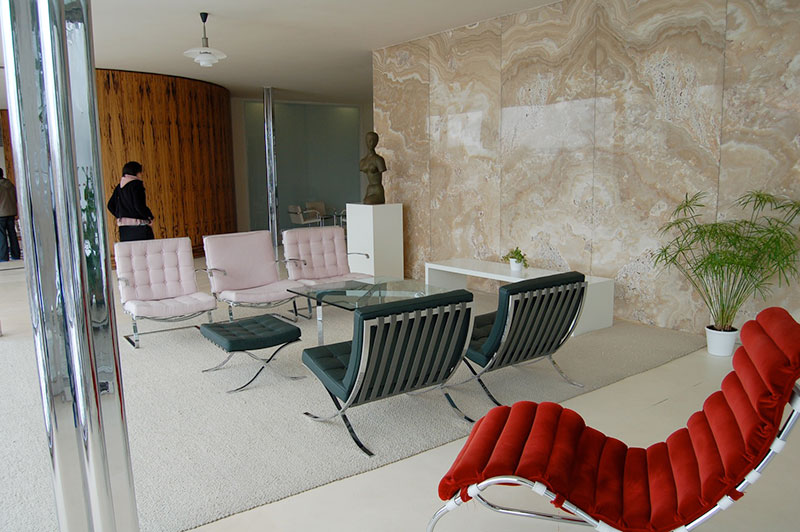 Villa Tugendhat in Brno, Czech Republic – created by Ludwig Mies van der Rohe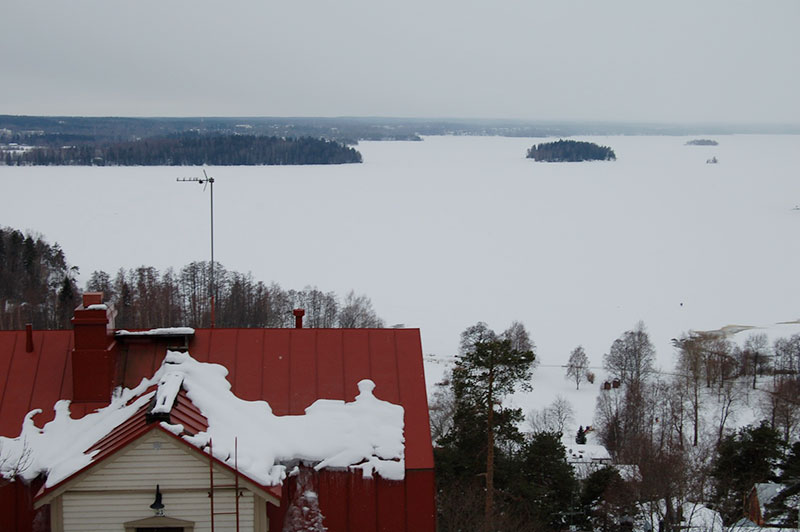 Frozen lake at Tampere, Finland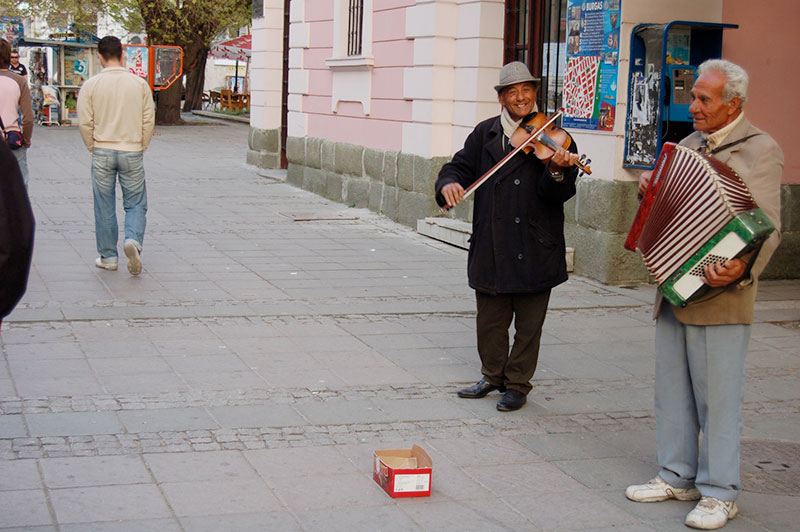 Buskers in Bourgas, Bulgaria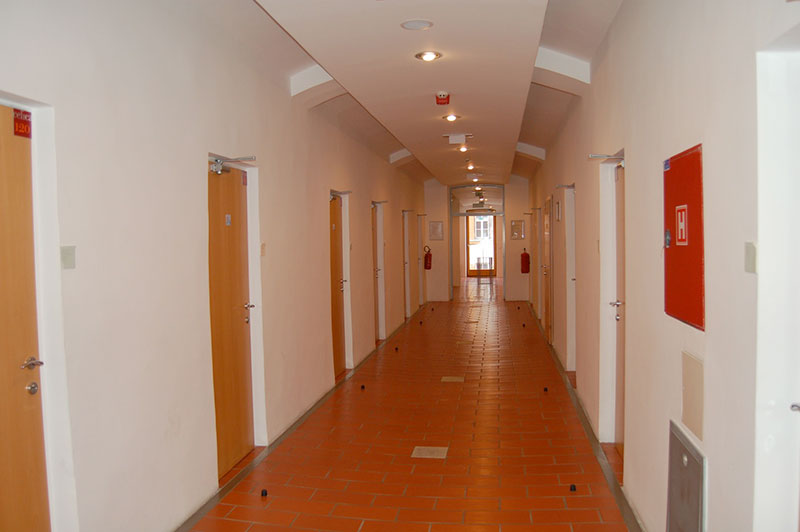 Hotel in former prison, Ljubljana, Slovenia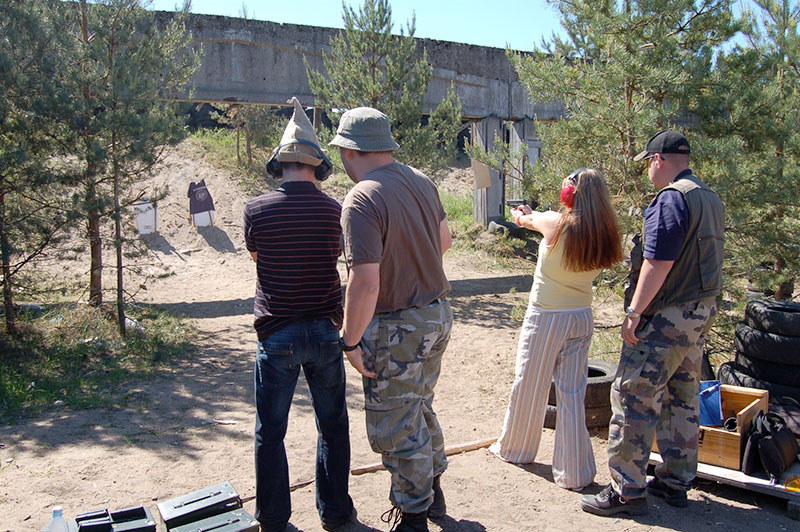 Firing guns on outskirts of Tallinn, Estonia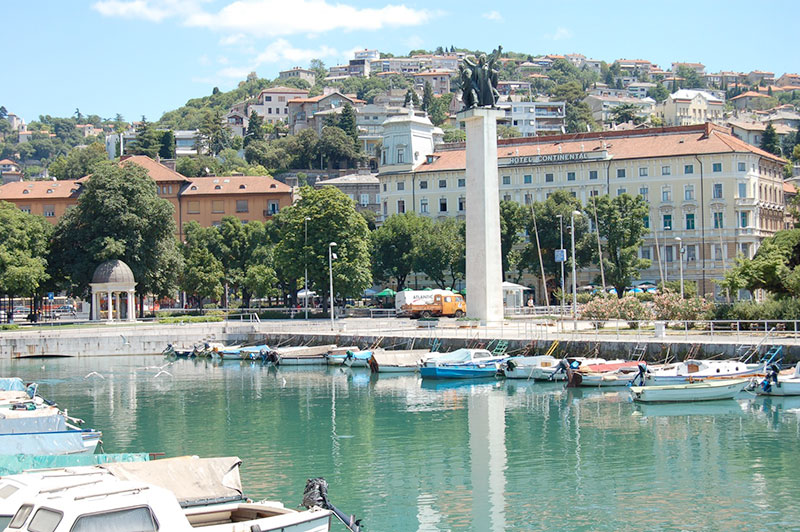 Centre of Rijeka, Croatia