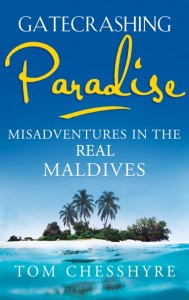 AROUND 1.3 million tourists visited the Maldives last year.
Yet not many venture beyond their infinity pool.
Why? Because most people don't realize that since 2009 it's been possible to travel beyond the country's officially endorsed 'tourist resorts'.
The change in the rules – which had been in place since the days of the Hippy Trail to prevent westerners spoiling the Islamic way of life  – quietly opened up what was effectively a new country.
It's not often that that happens in the 21st century.
But away from the champagne sundowners and sumptuous water villas, trouble is brewing in this renowned "honeymoon heaven": dodgy politics, corruption, a rise of fundamentalism, human trafficking, poor treatment of resort workers, and a sickening feeling of a gap between them (the tourists) and us (locals struggling to get by).
Oh yes, and also the Maldives will be the first country to go under when the sea rises as climate change scientists predict (80 per cent of its land is at just one metre).
So many of the world's problems distilled in the unlikeliest of places…
Gatecrashing Paradise describes a journey by cargo ships and ferries around the beautiful 1,200-island archipelago – with its enchanting and rich culture – as it faces up to so many difficulties.
This is the story of a nation that you won't read in your glossy travel mag or weekend supplement, meeting hard-working tuna fishermen, doctors, environmentalists, dissident journalists, 'slaves' working on construction sites, two former presidents (one accused of being a dictator) and vastly differing political perspectives.
Hit the high seas and join the swaying water on a journey to islands  that have not seen outsiders for decades… the other side of paradise.
REVIEWS:
"As the first Maldivian DIY traveller tale, Chesshyre's cheerful book will motivate many freewheeling followers." The Times
"I relished this lovely narrative of a journey through the Maldives archipelago that genuinely takes you into new and uncharted territory and territories. It's a myth-busting, clique-wrangling adventure that goes way beyond the private elitist beach-huts squatted by oligarchical Russians quaffing champagne from dawn and into the heart of a fascinating and complex multi-cultural and historically significant chain of islands and their people. Tom has opened up a whole new perspective on these idyllic atolls, the power struggles, religious tensions and the all encompassing threat of climate change on these low lying isles – a challenge that inspires a whole range of reactions from dismissive scepticism, through resignation, to morbid anxiety. Ultimately however this is a travel book that is a rare privilege these days, where Tom has shared a new perspective on a little travelled side of a country we think we are familiar with, but which turns out to be richer and far more interesting than we might even have imagined. A great read." Ed Gillespie, Guardian journalist
"Chesshyre, one of the most dependably interesting modern travel writers, explores the offbeat atolls of this sinking archipelago, wandering beyond the five-star resorts to uncover an authentic idyll just as nourishing." Wanderlust
"In Gatecrashing Paradise Tom sets out to explore the other Maldives, not the one where all the tourists go. Until quite recently tourists were very restricted when it came to Maldives travel. That's changed and as a result small guest houses and hotels have sprung up and you can make your way – like Tom – around the island by local ferry services and domestic flights. You don't need an economics degree to know most of the money from the five star resorts would have gone straight back to their overseas owners. Tom [travels] all around the scattered atolls of the low lying nation where he encounters climate change concerns (nothing is naturally much more than two or three metres above sea level), worker exploitation, tsunami fears and some decidedly murky politics, often as opaque as the lagoon waters are transparent." Tony Wheeler, founder of Lonely Planet
"They are among the most sought-after holiday destinations, but the Maldives are not without their problems. One stems from the fact that the vast chain of five-star resorts are visited by wealthy Westerners and waited upon by impoverished locals, creating a stark 'them and us' situation. In Gatecrashing Paradise Tom Chesshyre gives a behind-the-scenes look at the islands." Mail on Sunday's Travel Book of the Week
"I loved it. Tom Chesshyre discovers that beyond the glossy brochures lies an almost undiscovered country that is brimming with life, yet also a paradise teetering on the brink of trouble." Mrs. O Around the World
"Chesshyre explores the real Maldives, travelling in a giant circle 600 miles across islands and atolls of the remote nation – visiting communities that haven't been seen an outsider for decades." The Bookseller Buyer's Guide, Highlight of the Season
"Tom Chesshyre bravely and entertainingly exposes the dimensions of the Maldives that the tourist board is strangely shy of illuminating." Simon Calder
"Revealing aspects of a surprising little tropical nation wholly unknown to holidaymakers,Gatecrashing Paradise compares honorably with Arthur Grimble's A Pattern of Islands." Alexander Frater, author of Chasing the Monsoon
* Article in: Curious Animal
* Article in: The Scotsman
* Gatecrashing Paradise: Misadventures in the Real Maldives (Nicholas Brealey, £10.99) is available from amazon.co.uk, amazon.com, waterstones.com and barnesandnoble.com.
Praise for previous books
'Highly readable Bill Bryson-esque travel writing.' Daily Telegraph
'A charming travel companion, entertaining & engaging' Times Literary Supplement
TOM CHESSHYRE is the author of four travel books that have taken him from Hull to Tripoli via assignments in North Korea, Nepal, India and Iceland. He writes for The Times and has contributed to the Guardian, The Financial Times, The Times Literary Supplement and the Mail on Sunday. His magazine work has been for Geographical and Condé Nast Traveller.
Tom is known for his 'off-piste' travel writing often exploring remote and sometimes dangerous parts of the world. On his travels he has been hijacked in Africa, met tornado- chasers in America, travelled by train through Iran, stayed with ex coca plantation workers in Colombia and followed in the footsteps of Graham Greene in Haiti. His previous books include A Tourist in the Arab Spring, Tales from the Fast Trains, How Low Can You Go and To Hull and Back: On Holiday in Unsung Britain. He lives in London.