NEWS has reached me that Donald Trump has been elected president of the United States of America.
A couple of months ago on a visit to Las Vegas I went to Trump International hotel as it was just round the corner from the one I was at.
Here is a picture of the Trump International hotel.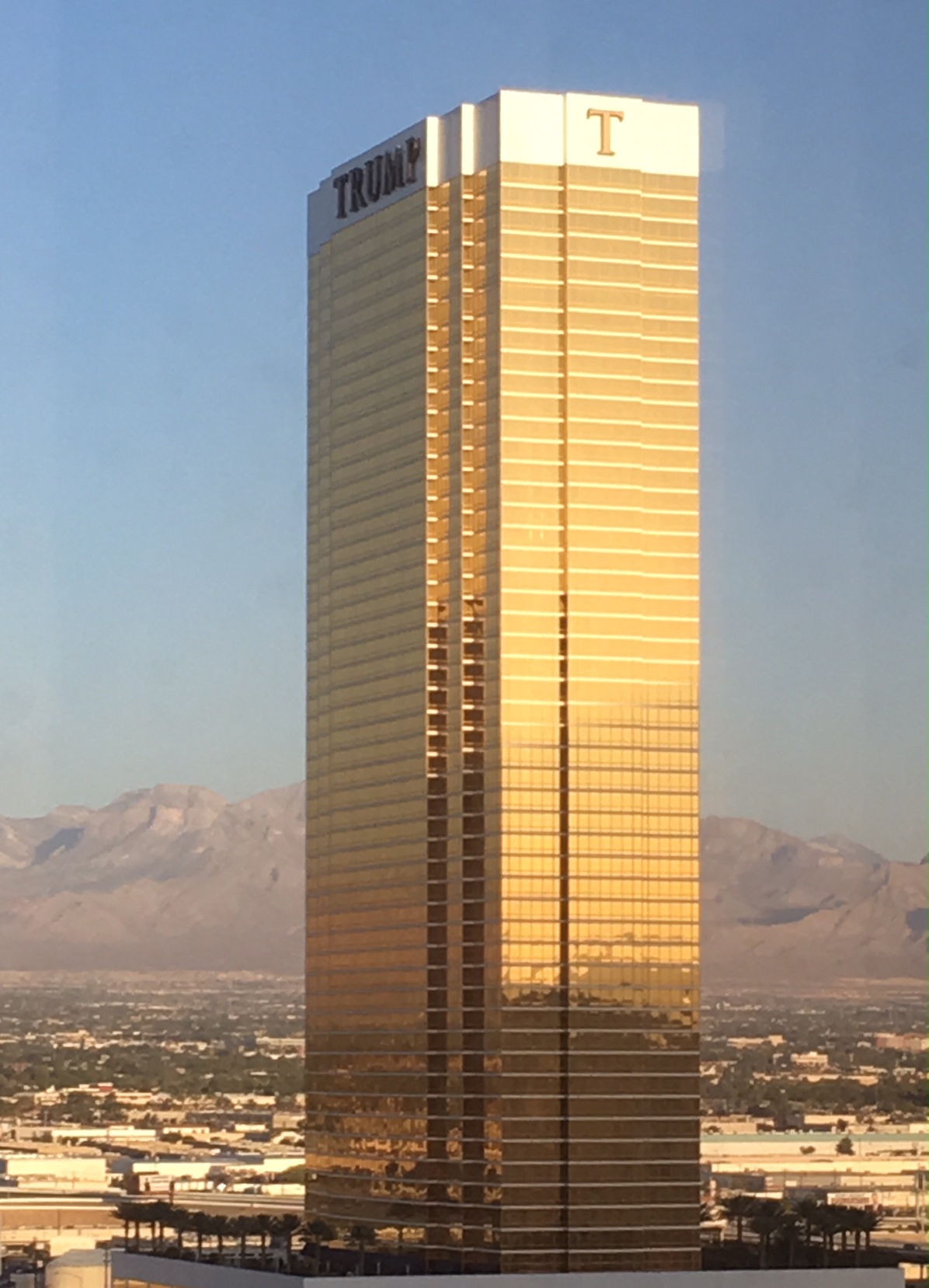 Mirrored gold glass … classy.
Here is another picture: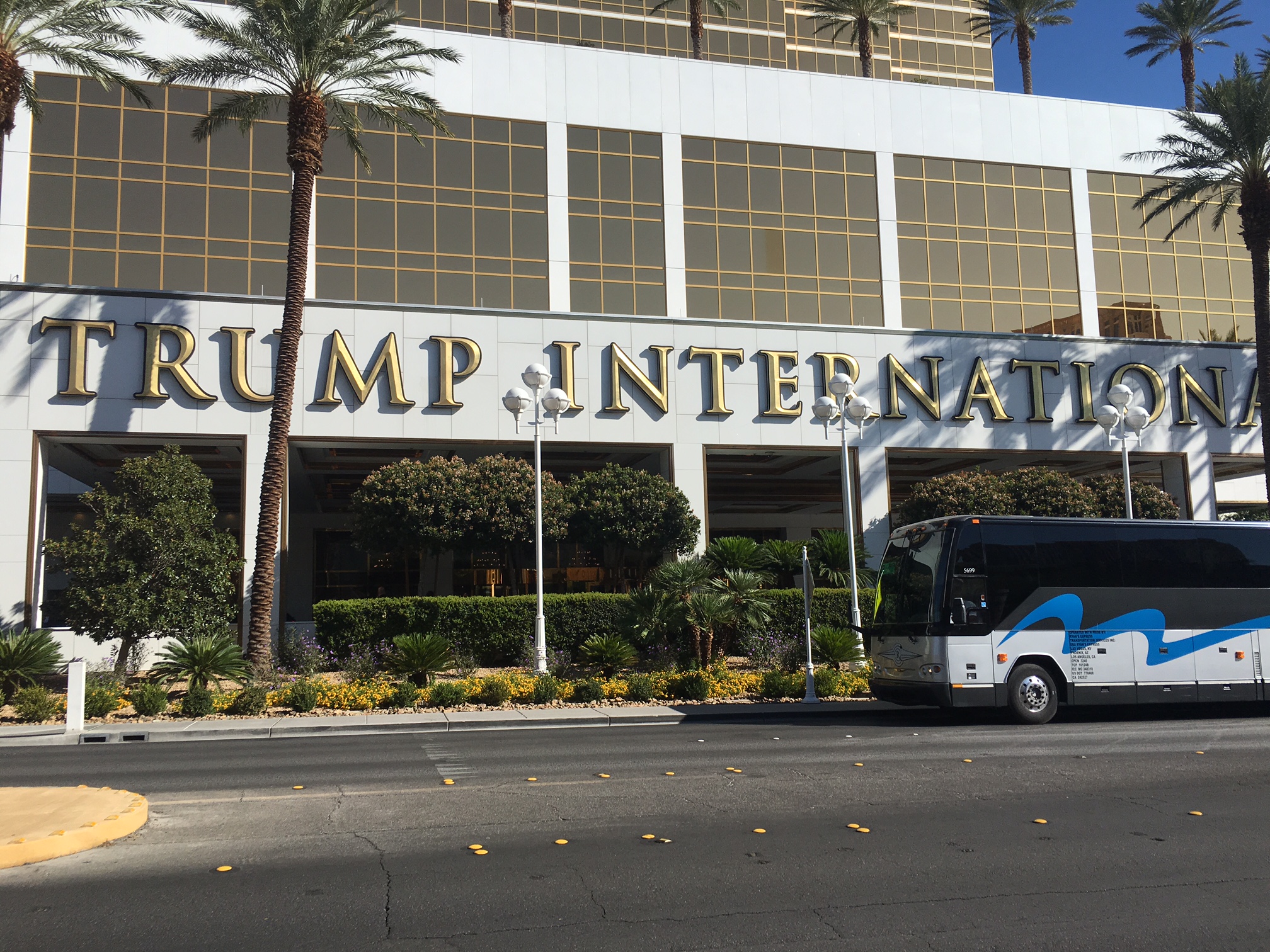 I ventured inside the lobby: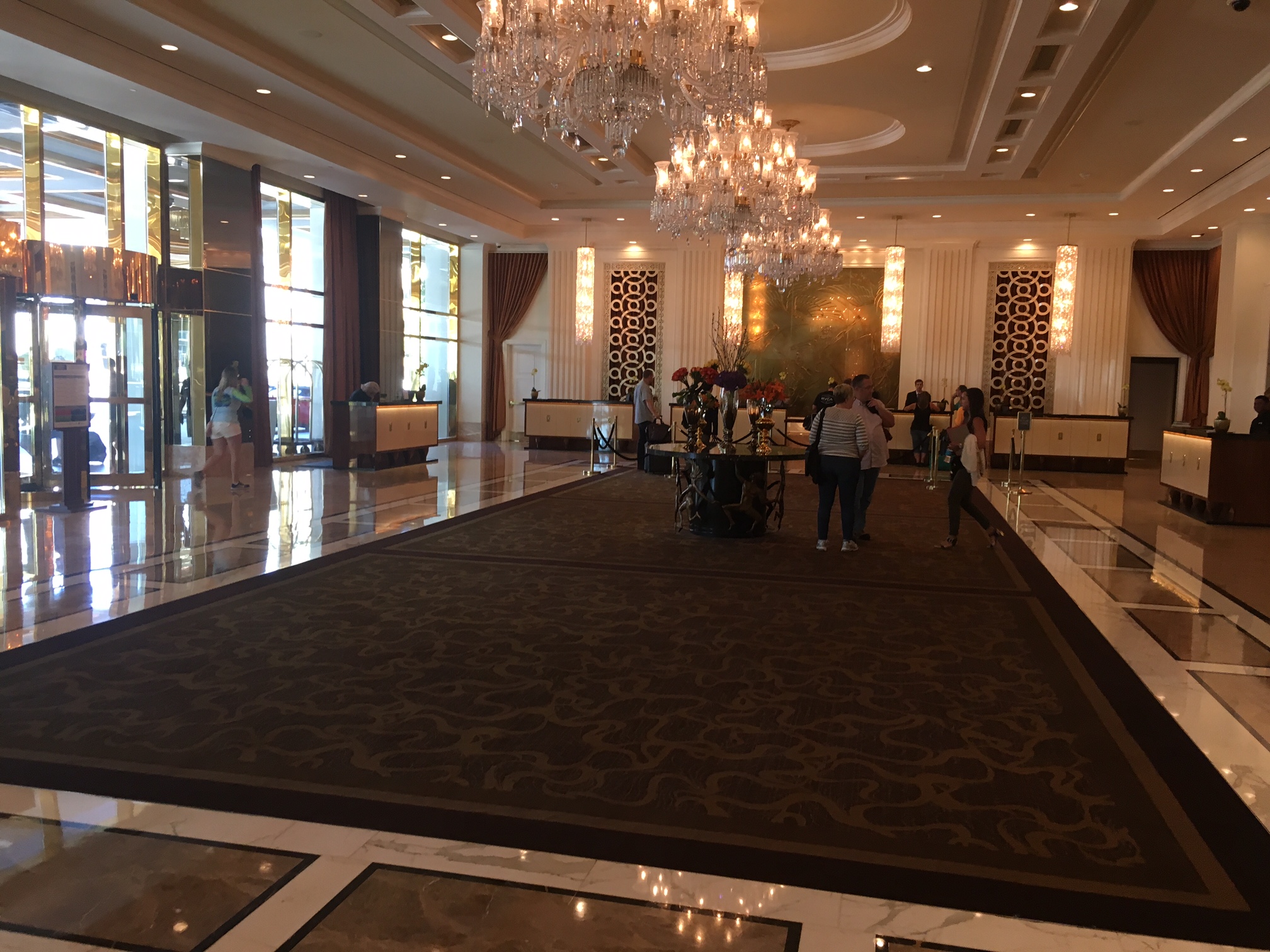 Nice chandeliers … long brown carpet with a swirly pattern.
From here I entered the gift shop, where 'Make America Great Again' baseball caps were on sale ($30):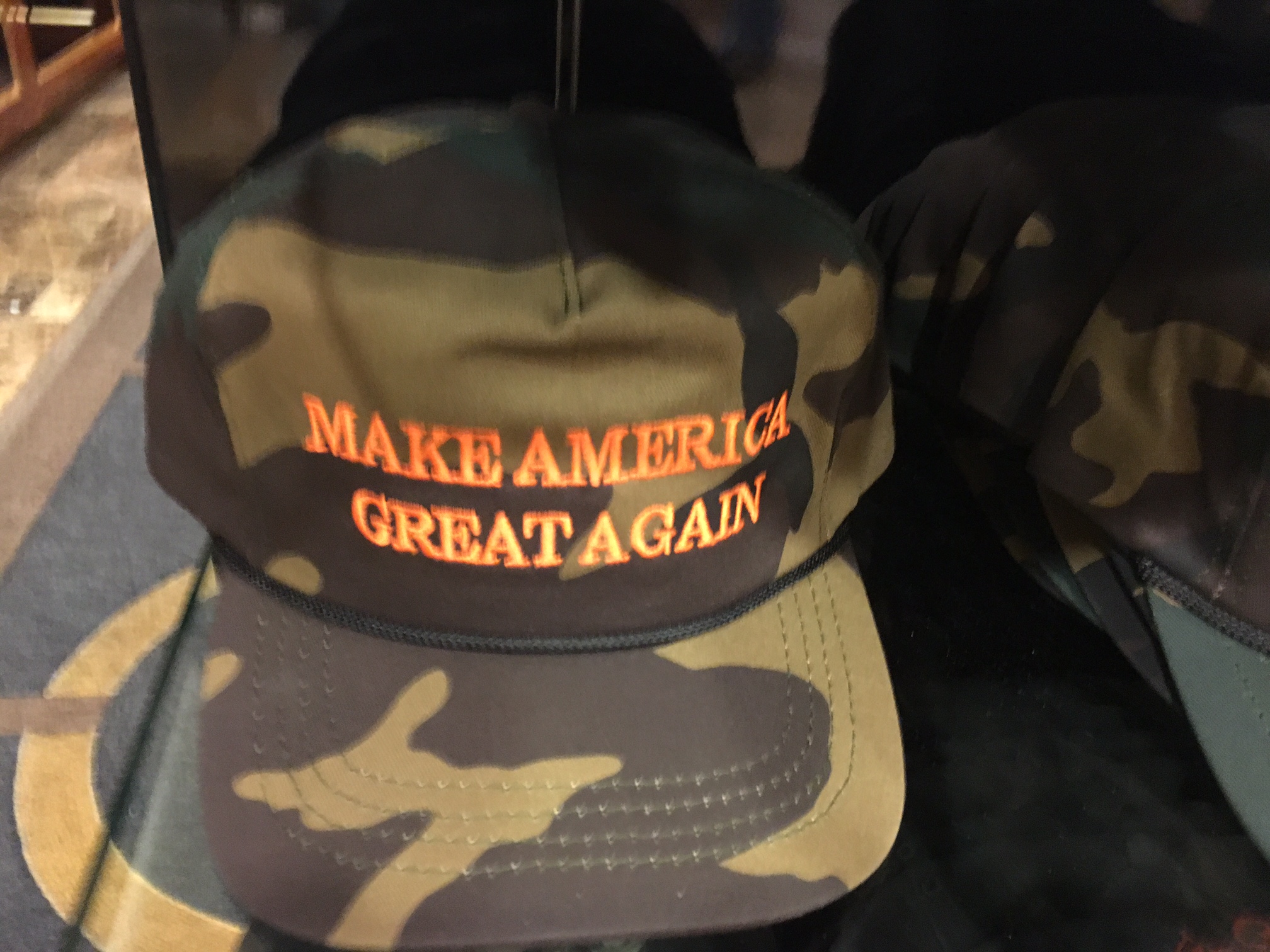 Fetching military camouflage colours available.
You could buy bottles of Trump wine: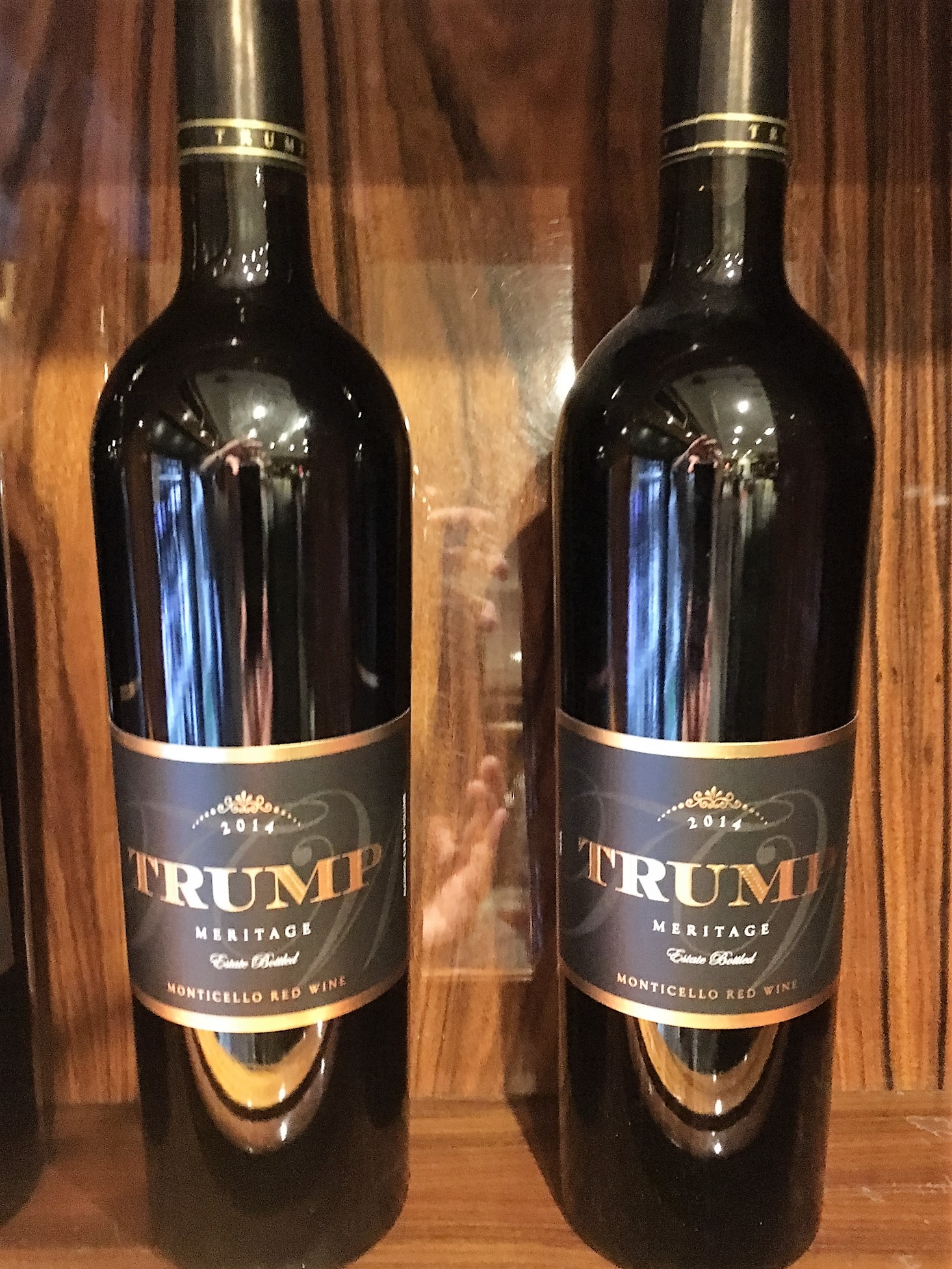 These bottles cost $46: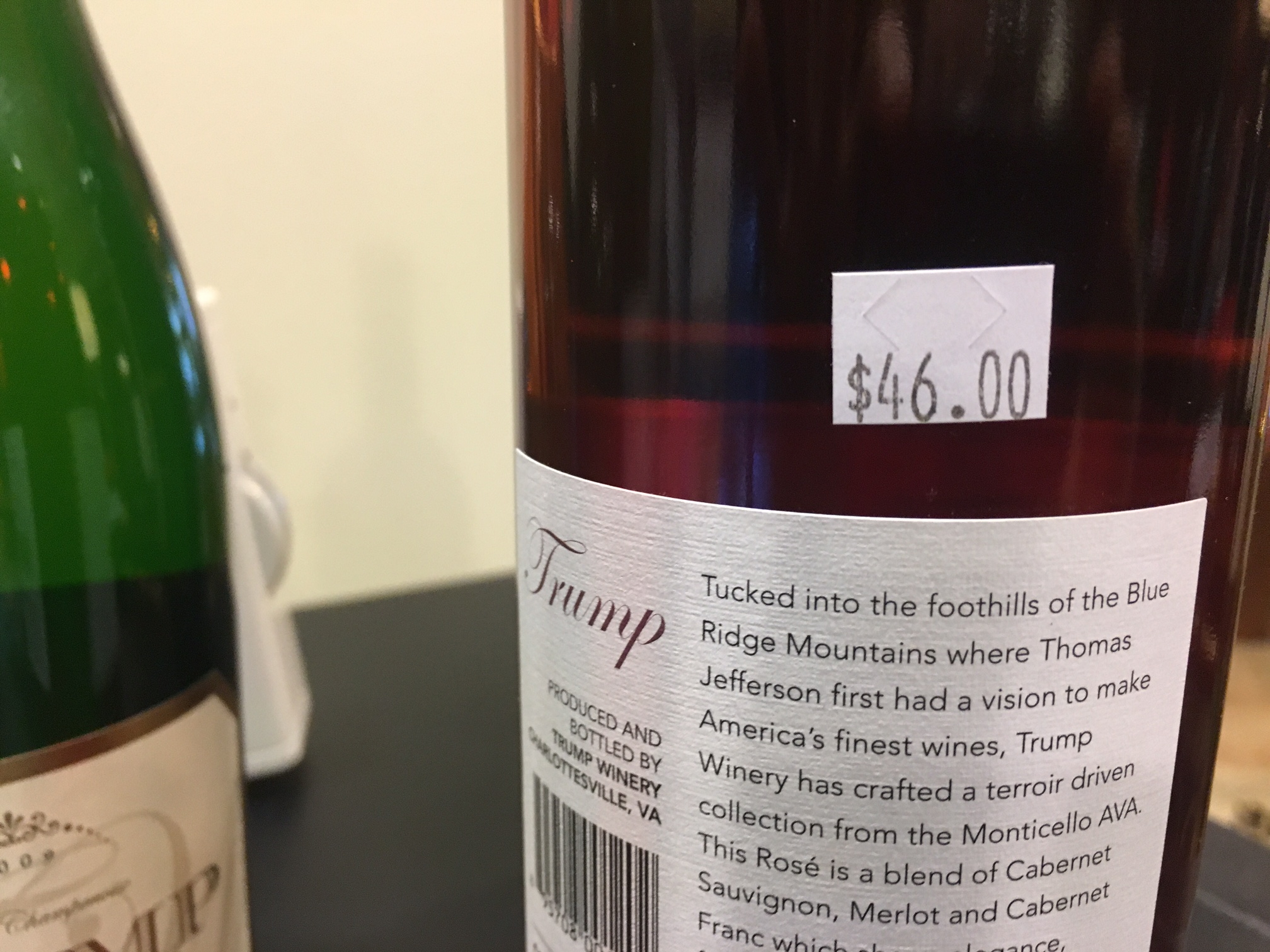 Like Thomas Jefferson's wine, it says.
You could also buy gold Trump tumblers: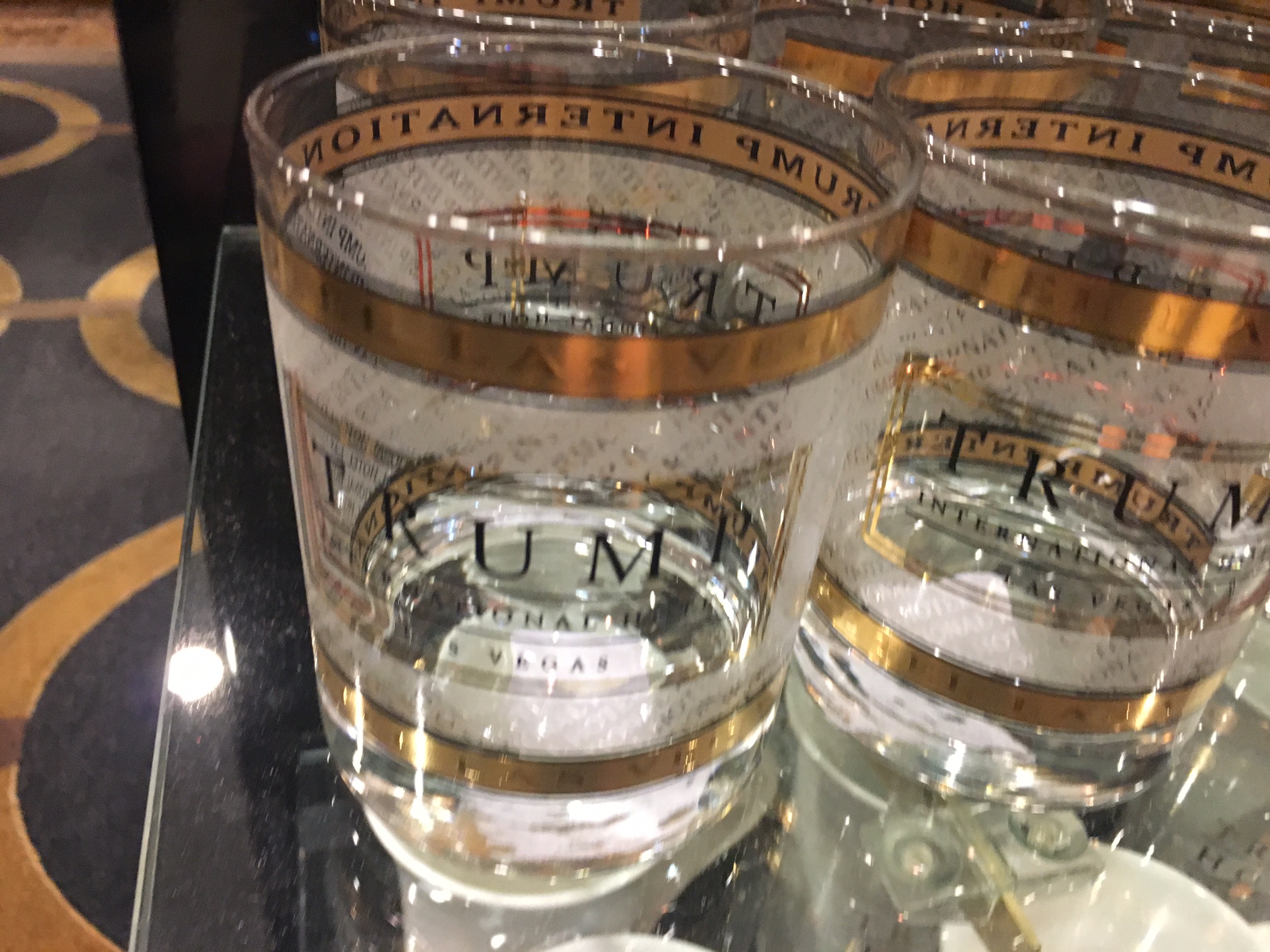 Or there were 'Trump' golf balls or golden TRUMP chocolate bars: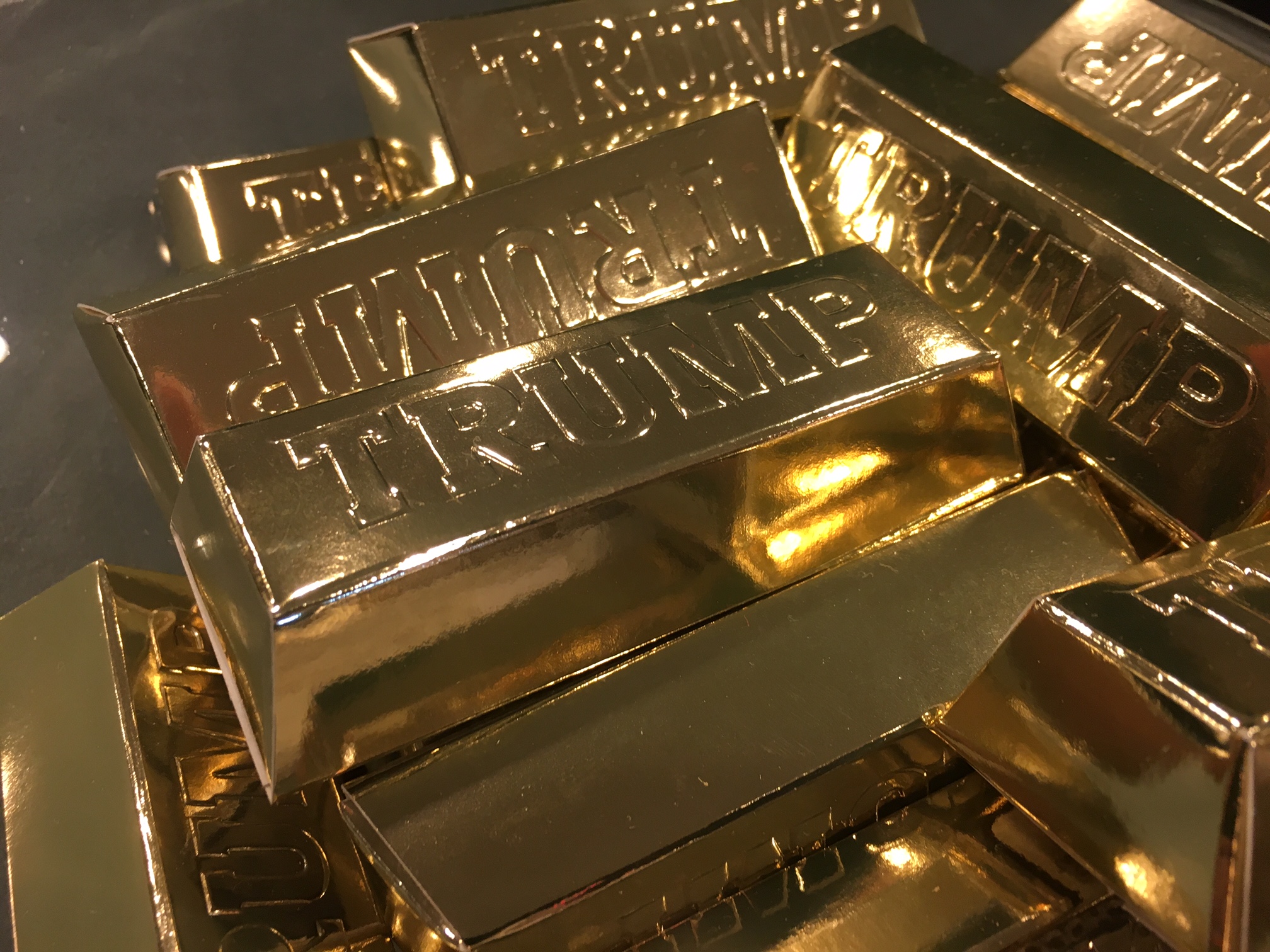 Books, too: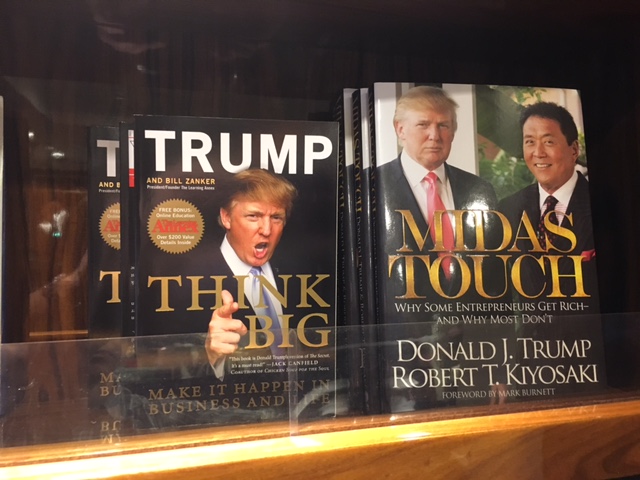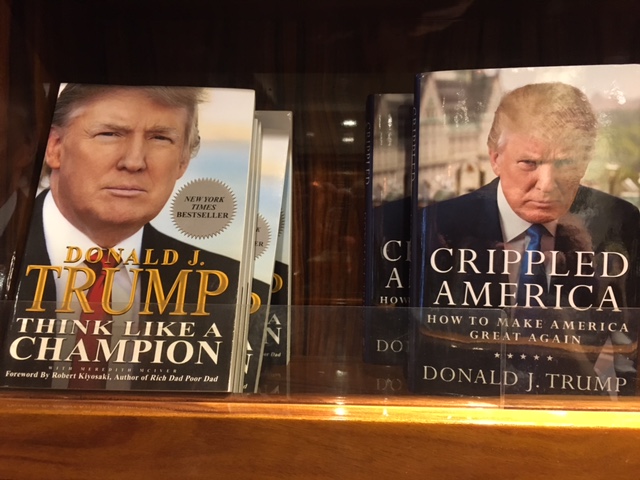 A little mean looking in the last one.
I went back into the lobby: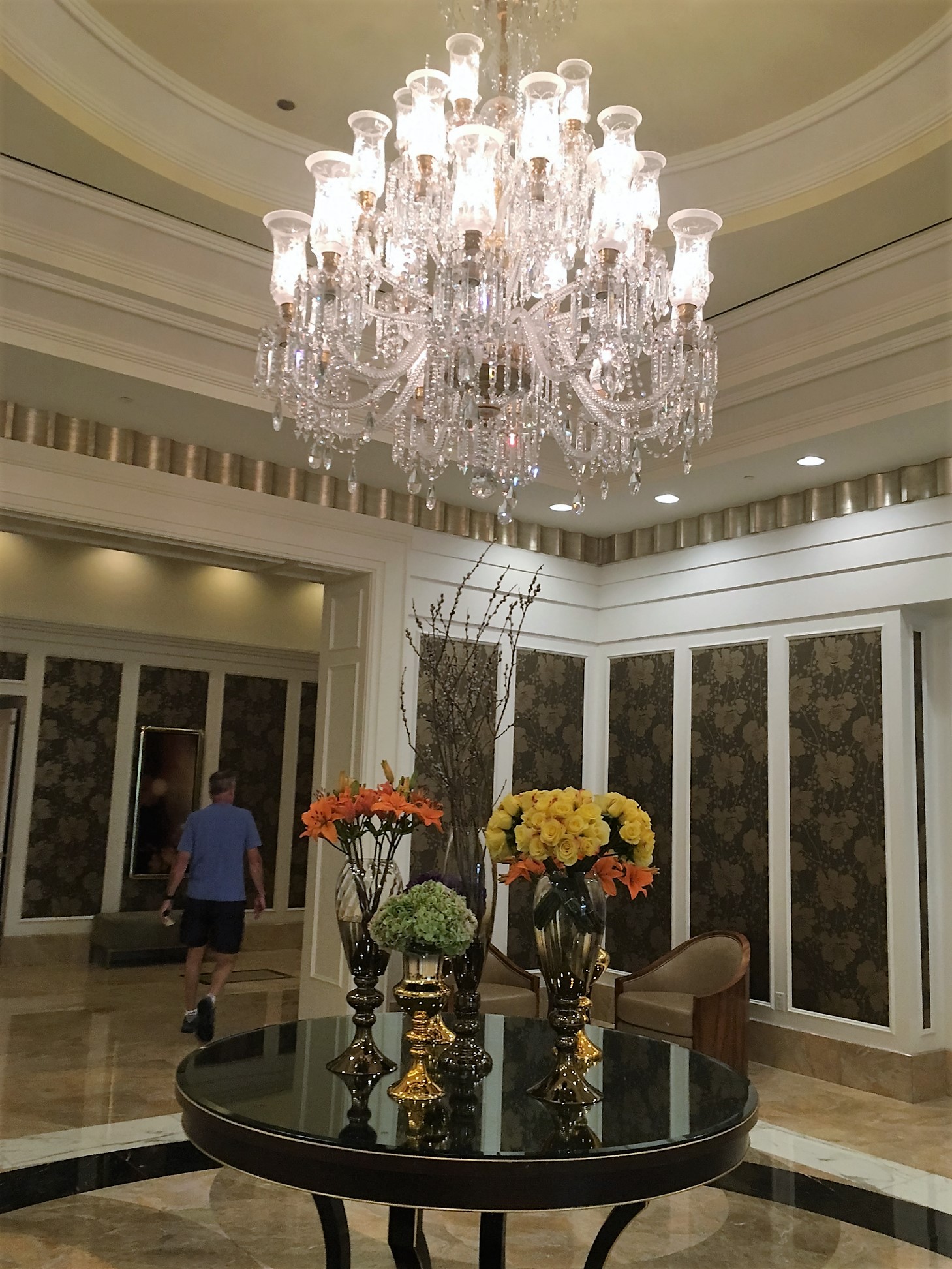 Another nice chandelier – and flowers.
And then I noticed a little sign: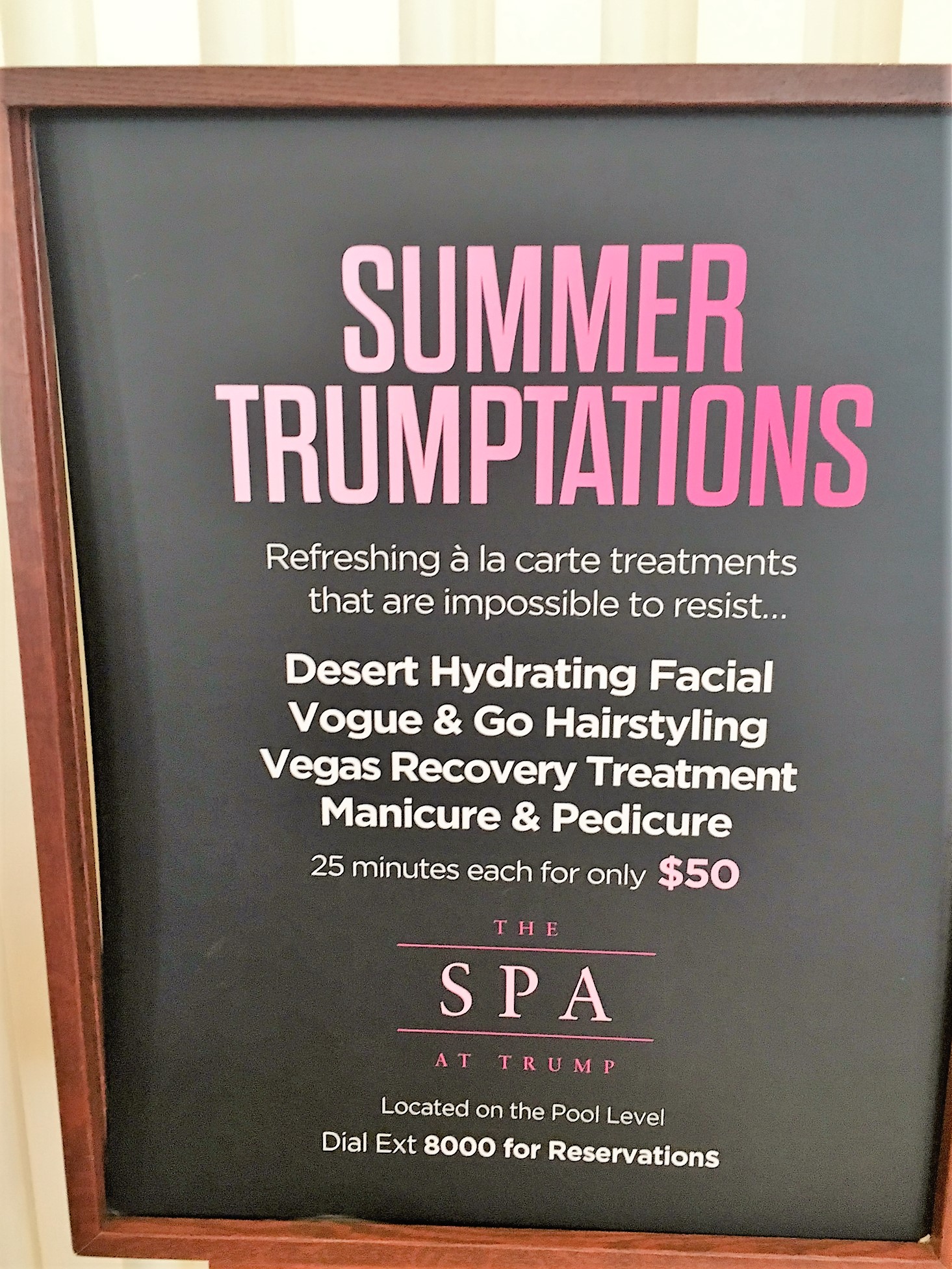 For $50 in twenty-five minutes … Trump 'vogue and go hairstyling'.
So this is where Mr Trump cuts his famous locks: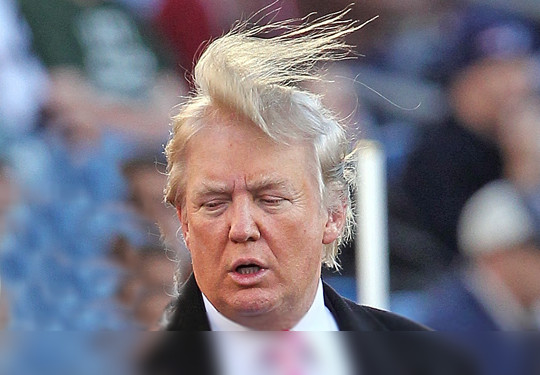 Has his manicures and pedicures, too … ready to make America great again.
Now you know where to get a Trump hair cut.