Last September I visited Minneapolis and wrote an article for the Mail on Sunday about places in the city connected with Prince. You can read it here, although a more comprehensive list of places connected to the artist has since been posted by the local tourist board.
My love of his music goes way back to when I was aged 13 and the Purple Rain album was released (in 1984). At the time I was in ninth grade at a school in Washington DC and a school friend of mine had tickets to see Prince in concert at the Capital Centre, just outside DC in Maryland. His father had access to a corporate box. In the event we swapped the tickets for fifth row seats, as we had somehow found two people who wanted the free hospitality booze.
So began my introduction to the funk-rock-pop-soul (call him what you will) legend. At one point in the show, he serenaded a female member of the audience, whom he had placed on a chair, with a rendition of The Beautiful Ones. Later, if I'm recalling this correctly, he fired water from the end of a special guitar at key moments of Darling Nikki. Purple Rain had lighters held aloft, arms swaying … the audience spellbound.
It was a spectacular performance. In the years that passed I bought just about every (but not all) of his albums, enjoying so much of his music – see my top ten hits below. I also watched him twice during his 2007 UK tour when he performed an incredible 21 sell-out times at London's O2 Arena. Each show is etched in my memory.
So yes I'm a fan – and when I realised that I would be passing through Minneapolis on a train journey across the United States for my train-travel book Ticket to Ride I just had to jump off and take a look around for a couple of days.
This is when I met Doctor Fink.
Doctor Fink's real name is Matt Fink and he was the keyboard player for The Revolution, Prince's band from 1979 to 1986.
We are introduced at Zelo, a laid-back steak, pasta and burger restaurant in downtown Minneapolis. He's wearing jeans, a Hawaiian shirt and glasses, looking like a suburban dad, which is exactly what he is these days, though he also performs in a Prince tribute band named The Purple Xperience.
Does Prince mind about the tribute band? "He seems to be ok about it," Fink says. "He understands that I need to go out and do that. It's another avenue for getting out and playing."
When was the last time he saw Prince? "About a year ago. We sat down and hung out at Paisley Park. He's an interesting guy."
I try to ask what he means by that, but the subject shifts – I imagine Fink does not want to upset his purple friend – and he is soon telling me how he got his "doctor" name. It was all, apparently, about adding to the show and developing their "punk funk" image. "Prince thought a doctor sounded kind of different and said 'let's try that'. I sent an assistant to get a costume." And that was that.
How did he become involved in the band? The answer seems to be that Fink got lucky, although he had heard about Prince as early as 1977. Fink knew the younger brother of David Rivkin, who produced Prince's first demo tape, which went on to become his first album For You. When he met David one day, he was offered the chance to listen to the demo; he did so on the cassette player in his car. "I'm listening going 'Wow, this is amazing, who's the band?' He said: 'It's one guy in a studio playing everything. His name is Prince.' I said: 'You're kidding? How old is he?' He said: '19'."
Prince of course got his record deal, and the single Soft and Wet had "modest success", says Fink, who was signed up to the band after another keyboard player dropped out as "he had another job". The opportunity led to Fink being a key part of Prince's rise to real fame. Fink wrote the music for Dirty Mind ("Prince did the lyrics, he never let anyone else write the lyrics"), as well as some of the music for Computer Blue, America and 17 Days.
Rolling Stones magazine went on to describe Prince's 1981 Dirty Mind album as "a prescient call to arms against the elitist puritanism of the Reagan era".
Over a glass of wine, Fink remembers early days of tours with Prince when he met Bruce Springsteen ("he'd come up and say: 'hey doc, where's the loo"), Quincy Jones ("he loved coming to play in Minneapolis"), Elizabeth Taylor, Miles Davis ("that was great, jammin' with him"), Jerry Hall and the Rolling Stones. They met "just about everybody".
"One time Prince called and said to me 'Barbara Streisand wanted me to say hello to you for her'. I said: 'No way.' He said: 'I swear, she did.' I said: 'Tell Barbara I said 'hello' back."
He has another story regarding his "doctor" name. "Prince once said that Dr Dre took 'doctor' because of me."
Our steaks arrive and we begin to eat. Apparently Prince's favourite food in the days Fink was in The Revolution was spaghetti.
Not a lot of people, I'm guessing, know that.
Fink has another, slightly random and amusing-if-true, tale: "Michael Jackson tried to convince Prince to be in the Bad video," Bad was a Jackson single in 1987. "But Prince did not want Michael Jackson singing 'your butt is mine' to him. He said: 'But thank you for asking."
Fink has a good chuckle about this.
We go for a walk to catch a gig at First Avenue, where much of the film Purple Rain was filmed and where the song for the album was recorded (as well as I Would Die 4 U).
Fink tells me how developers had "tried to tear down" the club five years ago. This would clearly have been a travesty; the likes of Paul Simon, John Lee Hooker, Joe Cocker and Ice Cube have played at the marvellous venue, a former Greyhound bus station dating from 1937. It was the epicentre of tributes to Prince in the city after his sad death.
We reach the wide entrance with its walls of stars who have performed over the years on each side. Our names are meant to be on the door, but there is initially a complication. Fink looks a bit frustrated and nonplussed; he had once been told he had a lifetime membership to First Avenue.
"They don't know who I am. I get very little recognition. Even if I was in the doctor's suit, they wouldn't know who I was. Me, I'm just a side-guy. Incognito. Once in a while I get noticed in town." But not that often, it would seem.
After this brief moment of pathos, we step into a cavernous space and drink beer while watching a few songs performed by The Desaparecidos. It's hard to make out any of the lyrics and the lead singer mutters a comment about Prince half way through the act (difficult to discern, but it doesn't sound complimentary).
We leave and go to Bunker's Music Bar & Grill on North Washington Avenue, a brilliant funk and soul club on a corner not so far away; a group called Dr Mambo's Combo is playing. The drummer (Michael Bland) and the lead singer (Margie Cox) have both worked with Prince in the past; Bland was his drummer for seven years that covered his Diamonds and Pearls album.
Guys in snappy red suits and matching red fedoras are tapping their feet to old Barry White and Staple Singers hits. Prince has been known to drop by.
I ask Fink what his favourite Prince songs are. He tells me that his pick is The Beautiful Ones ("one of the most beautiful ballads Prince ever wrote"), followed by Electric Chair (from the Batman album, "that's pretty cool") and Lady Cab Driver ("great groove").
Red neon light colours the room, music reverberating off the low ceiling. I'm introduced to a funk musician named Jellybean who appears more interested in an America football match on a television in a corner than in the music. Margie Cox launches into a soul-lifting rendition of the Staple Singers' 1970s hit I'll Take You There. Fink taps his fingers on a table.
No sign of Prince – and now, of course, no chance.
Outside a billboard advertises his latest album, Hit n Run Phase Two.
Little did we know then that it would be his last.
MY PRINCE TOP TEN (IMPOSSIBLE TO CHOOSE REALLY):
Purple Rain – perhaps an obvious choice, but it blew me away when heard live in 1984 and 2007
Kiss – so strange, so catchy
If I Was Your Girlfriend – enigmatic and funky
Pop Life – "Did he put your million dollar cheque in someone else's box?"
Erotic City – dripping funk from the first note: "All of my purple life…"
Sign O' The Times – love the guitar
Controversy – funk and attitude
Lady Cab Driver – light touch, mysterious lyrics
Soft and Wet – his first hit
AnotherLove – amazing guitar, plus says something about his later years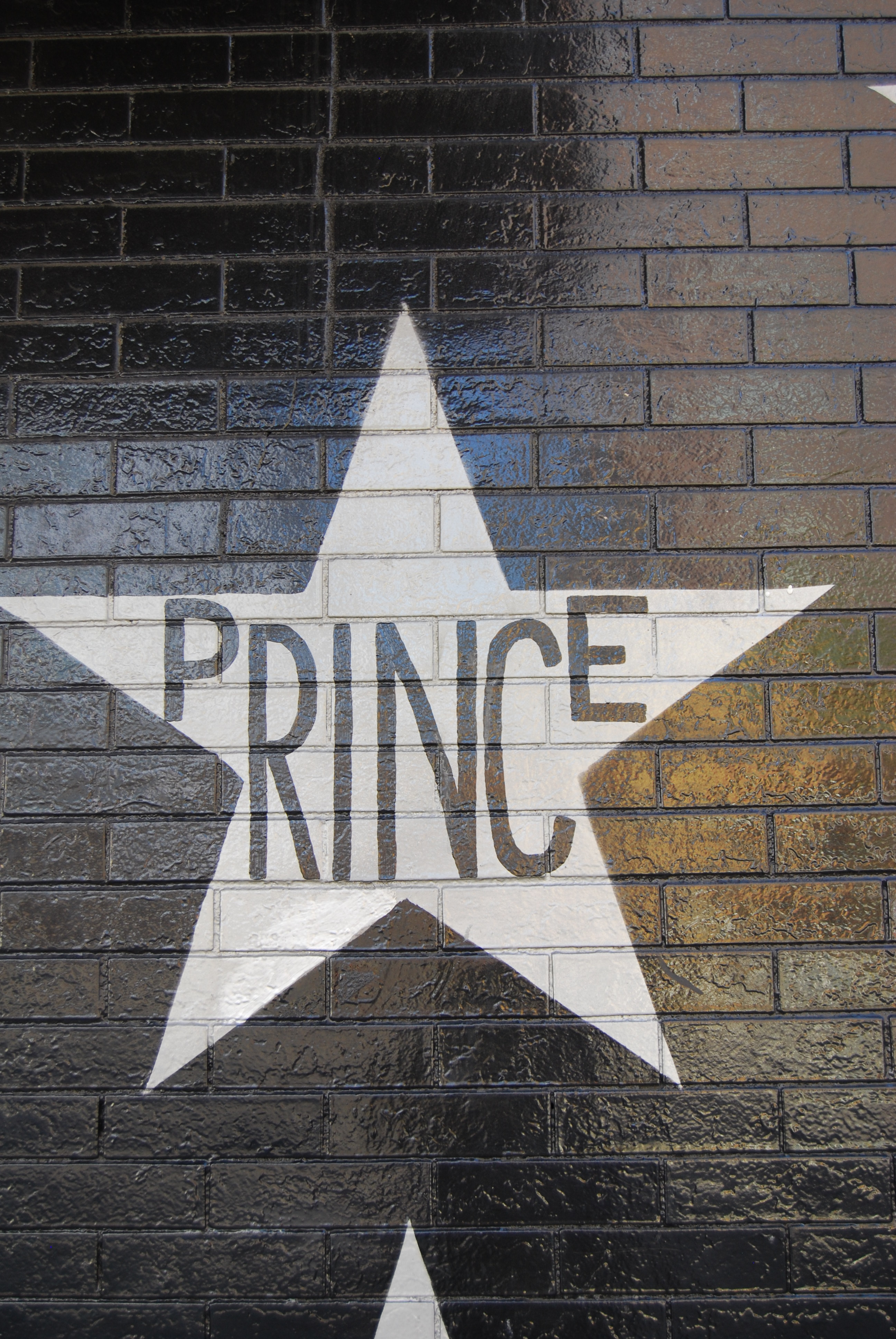 Prince's "star" at First Avenue club, Minneapolis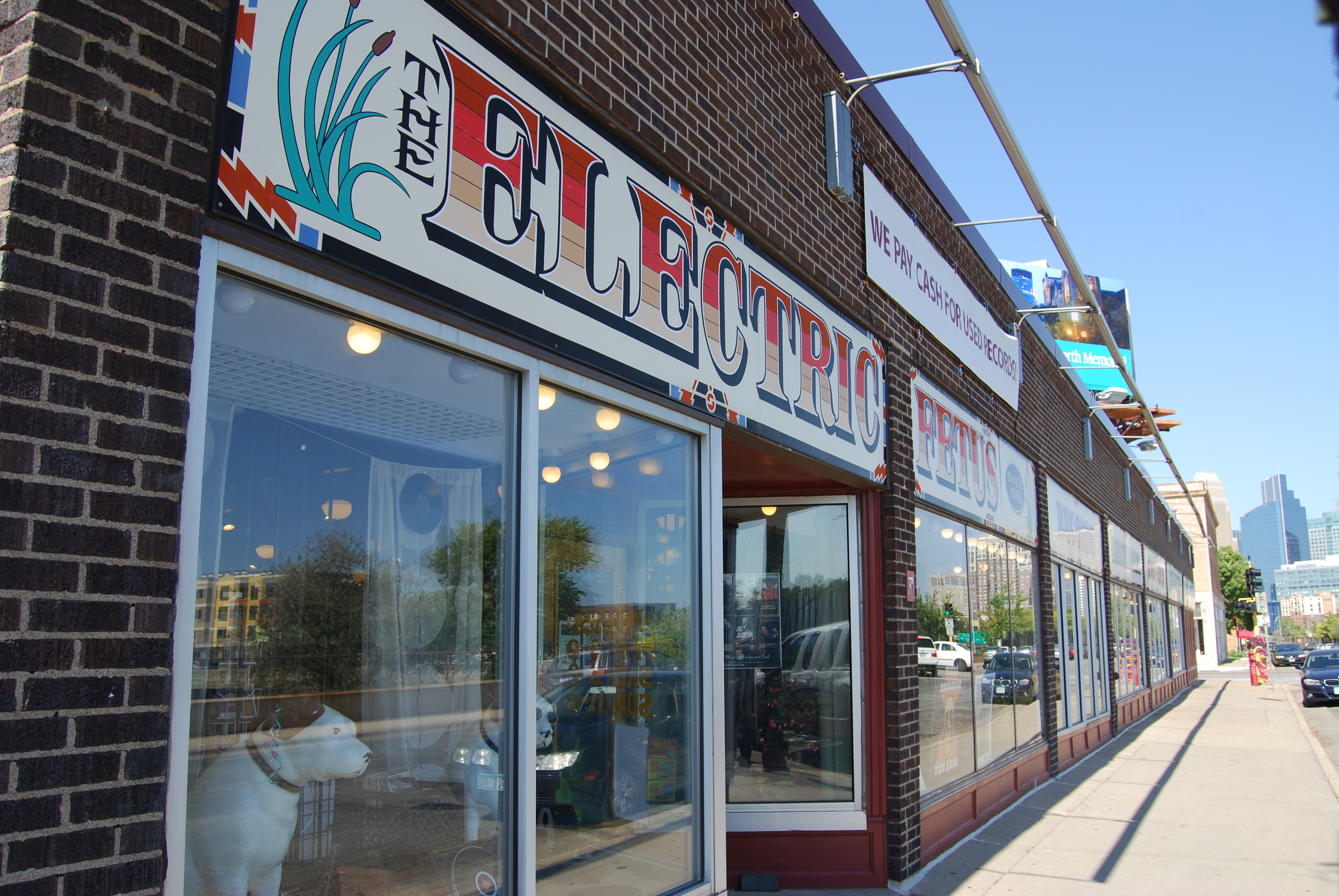 Electric Fetus record shop in Minneapolis, where Prince used to buy records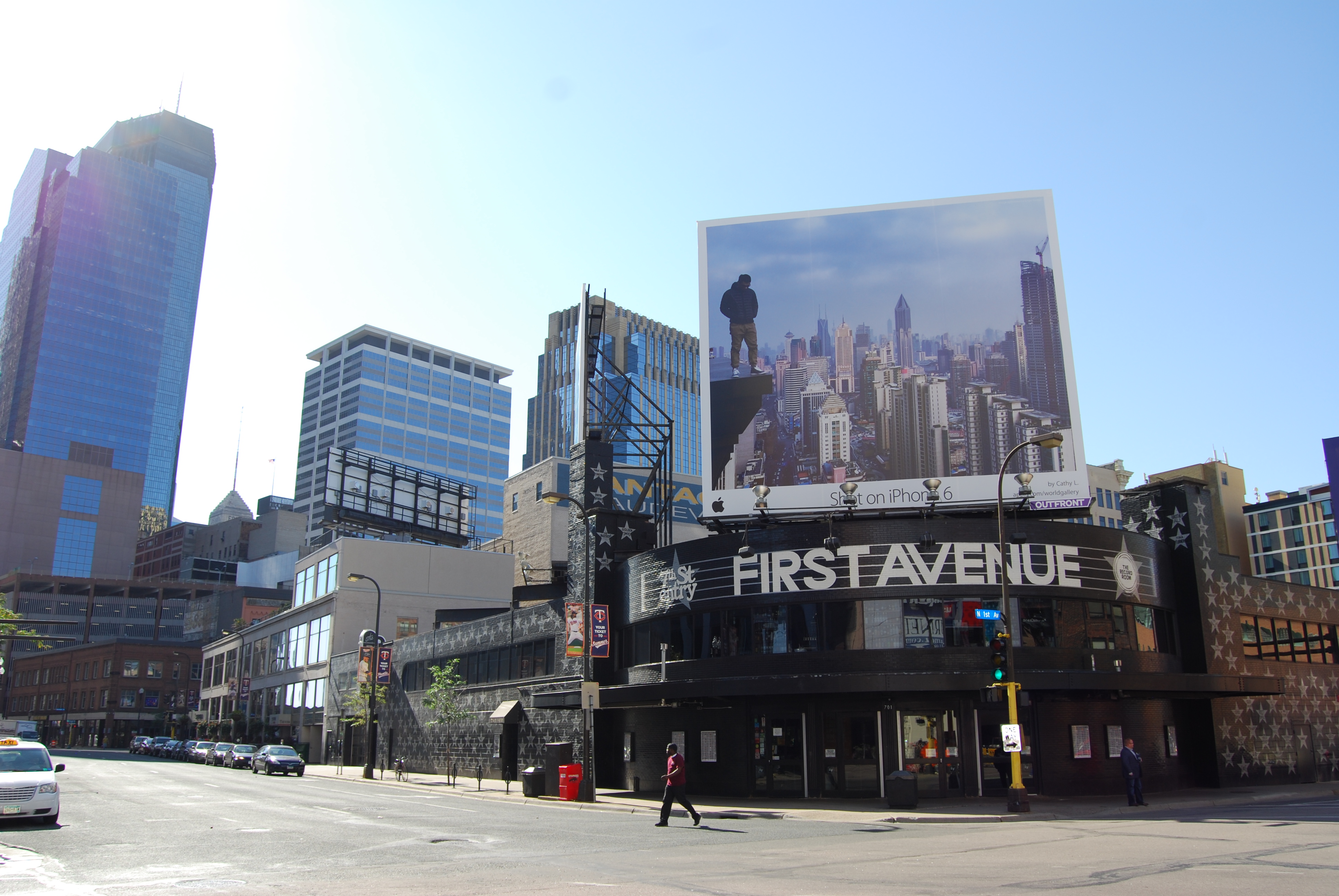 First Avenue club in Minneapolis, where scenes from the film Purple Rain were shot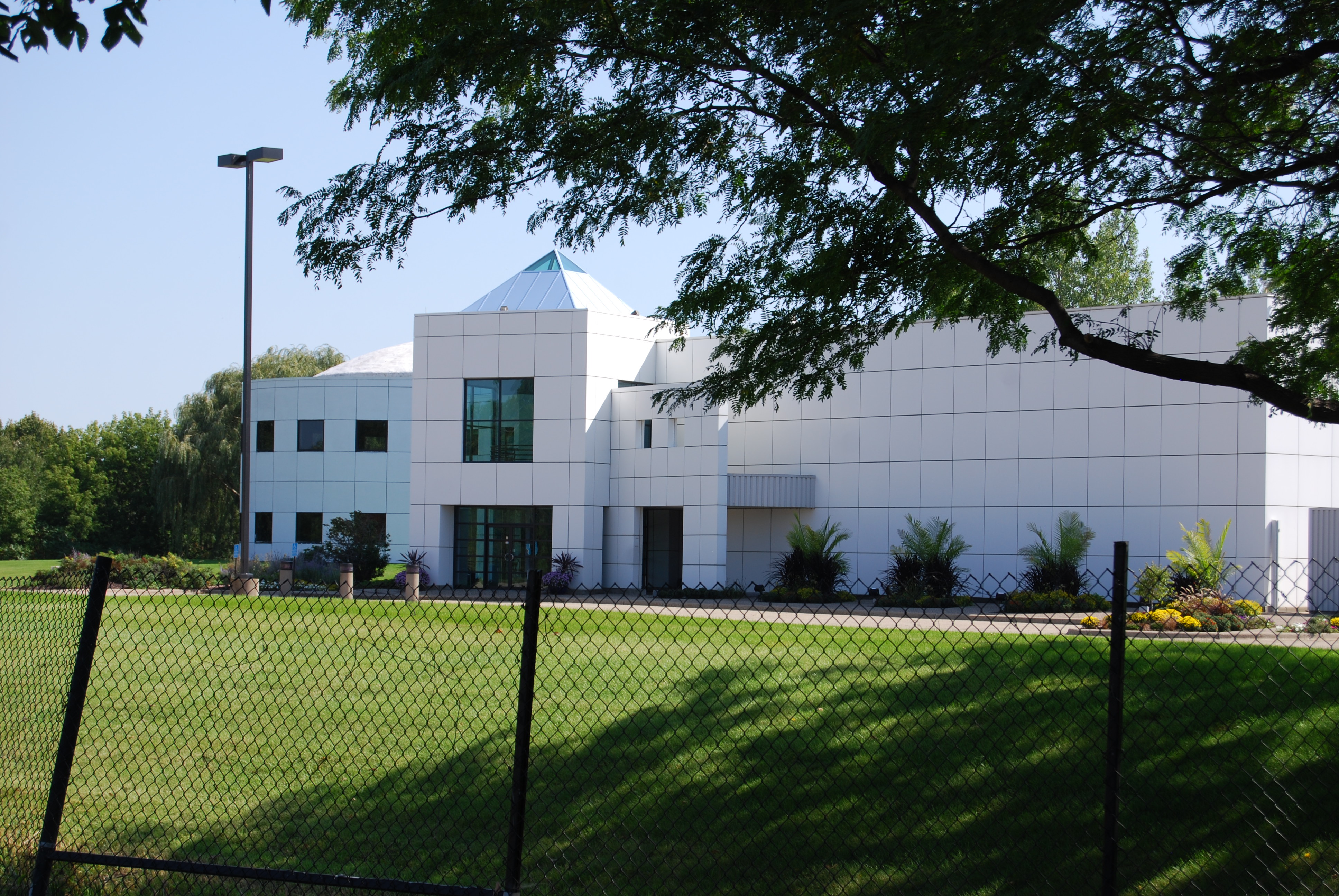 Paisley Park on the edge of Minneapolis, where Prince lived and died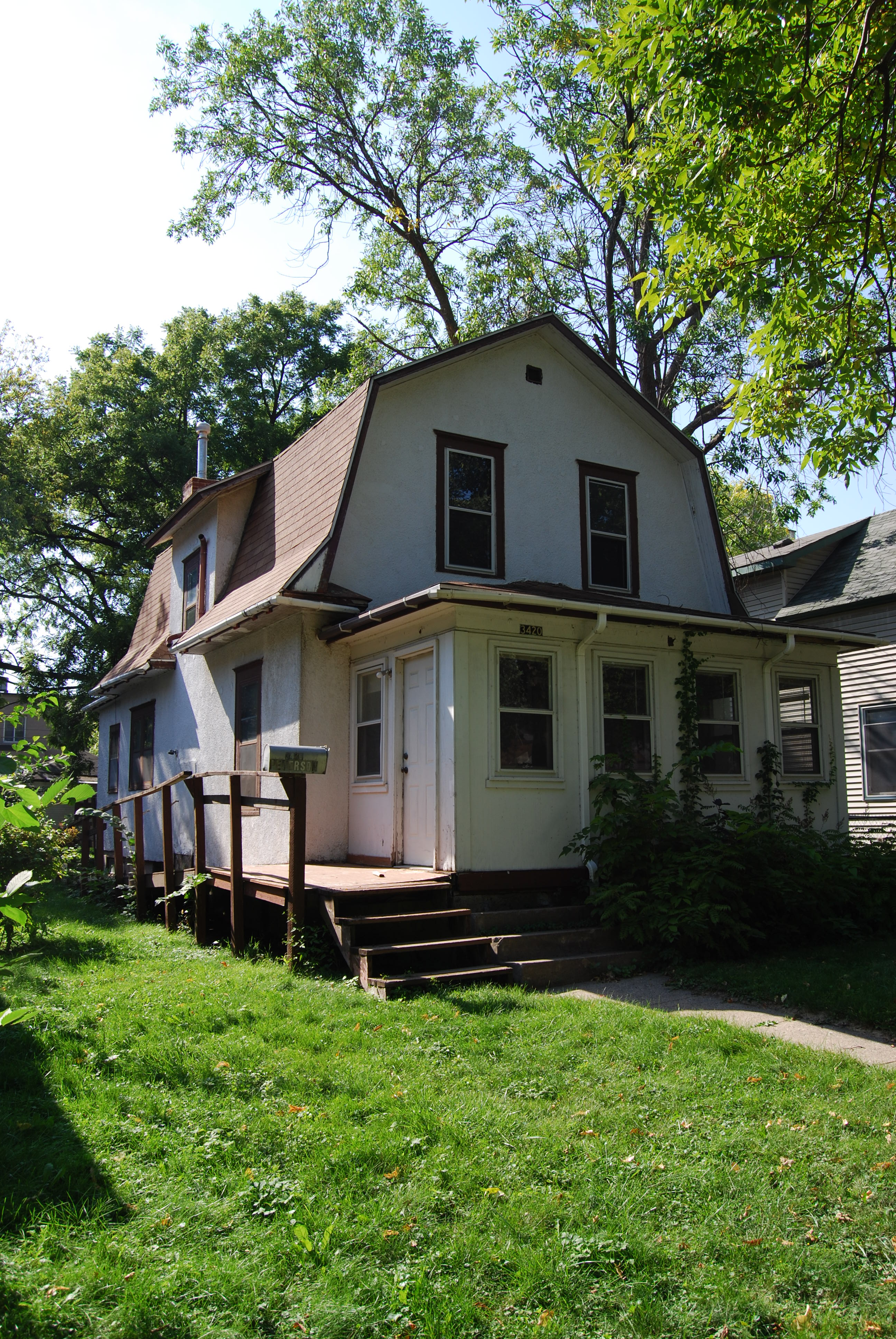 Prince's fictional boyhood home from the film Purple Rain
Picture of Dr Fink to come….
All pictures by Tom Chesshyre