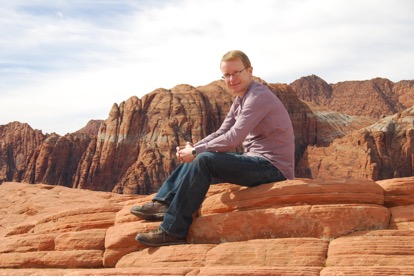 TOM CHESSHYRE is the author of eight travel books that have taken him from Hull to Tripoli via assignments in North Korea, Nepal, India and Iceland. He has contributed to the The Times, The Guardian, The Financial Times, The Times Literary Supplement, The Daily Mail and The Mail on Sunday. His magazine work has been for National Geographic Traveller, Geographical and Condé Nast Traveller.
On his travels he has been hijacked in Africa, met tornado-chasers in America and followed in the footsteps of Graham Greene in Haiti.
His latest book is Slow Trains to Venice: A Love Letter to Europe in which he describes taking trains from London to Venice via France, Belgium, the Netherlands, Germany, Poland, Ukraine, Hungary, Serbia, Croatia, Slovenia and Austria – at a time when Europe, with Britain on the cusp of departure and populist movements growing across the continent, appears at a turning point.
His previous book From Source to Sea: Notes from a 215-mile Walk Along the River Thames recounts walking the length of England's longest river a month after Britain's referendum to leave the European Union. His other books include Ticket to Ride: Around the World on 49 Unusual Train Journeys, Gatecrashing Paradise: Misadventures in the Real Maldives, A Tourist in the Arab Spring, Tales from the Fast Trains: Europe at 186mph, How Low Can You Go? Round Europe for 1p Each Way (Plus Tax), and To Hull and Back: On Holiday in Unsung Britain. 
He contributed a chapter about crossing the border into Libya to The Irresponsible Traveller: Tales of Scrapes and Narrow Escapes, a collection of travel stories published by Bradt in 2014. His Times article about Nepal recovering from the devastating 2015 earthquake appears in The Times Companion to 2017.  He helped with the research for Robert Low's W. G. Grace: An Intimate Biography and for Colin Smith's  biography Carlos: Portrait of a Terrorist.
Chesshyre lives in Mortlake in London.