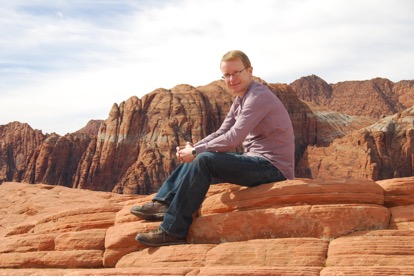 TOM CHESSHYRE is the author of six travel books that have taken him from Hull to Tripoli via assignments in North Korea, Nepal, India and Iceland. He writes for The Times and has contributed to the Guardian, The Financial Times, The Times Literary Supplement and the Mail on Sunday. His magazine work has been for Geographical and Condé Nast Traveller.
On his travels he has been hijacked in Africa, met tornado-chasers in America and followed in the footsteps of Graham Greene in Haiti. His books include Ticket to Ride: Around the World on 49 Unusual Train Journeys, Gatecrashing Paradise: Misadventures in the Real Maldives, A Tourist in the Arab Spring, Tales from the Fast Trains, How Low Can You Go and To Hull and Back: On Holiday in Unsung Britain. 
He contributed a chapter about crossing the border into Libya to The Irresponsible Traveller: Tales of Scrapes and Narrow Escapes, a collection of travel stories published by Bradt in 2014.
His latest book, Ticket to Ride: Around the World in 49 Unusual Train Journeys was inspired by being fortunate enough to experience train rides in far-flung corners of the globe during his work as a travel journalist – and also simply by wondering: why do people seem to love trains so much?
His previous book Gatecrashing Paradise: Misadventures in the Real Maldives describes the many troubles bubbling beneath the surface of one the most beautiful places on the planet . . . troubles that are often left unreported in the travel press. He picked up the idea for the book after an assignment to write about five-star hotels, during which he realised that the country's more interesting stories lay elsewhere.
Chesshyre has worked on The Times since 1997. He helps edit the Saturday travel pages and writes a UK hotel column. He lives in London.