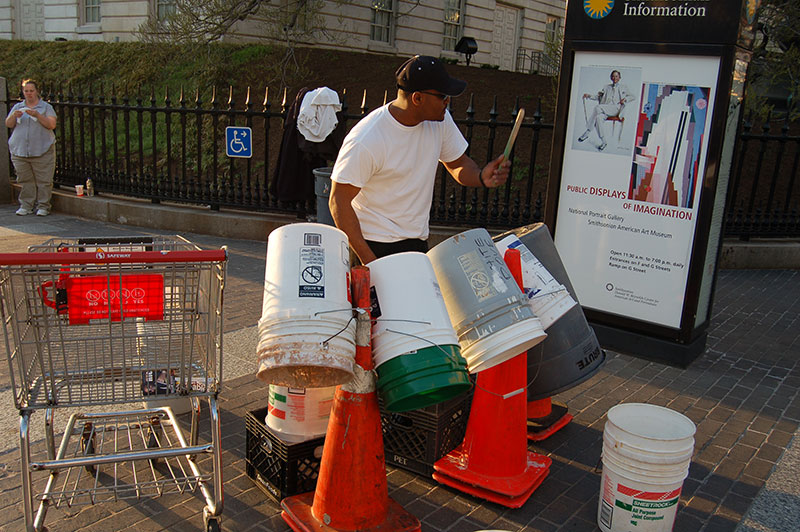 Drummer outside Washington Wizards stadium (more pictures at end of the article)
by Tom Chesshyre 
MARY Speyer, the owner of a women's retail chain in Jackson Hole, Wyoming, is talking to her gardener when I pull up in my hire car. She is blond and smiley, occasionally patting her golden retriever in her front garden on Lowell Street, north-west Washington DC.
It is a bright March morning – warm but not quite shorts weather. And everything seems spookily, extremely spookily, familiar.
The reason for this is simple: for four years in the early 1980s, when I was aged 10-14, this was where I lived.
I explain to Mary that I've come to DC on a "nostalgia tourism" trip. "How funny!" she exclaims, beaming and asking me about my parents' work in America's capital (my father was the Washington correspondent for The Observer, covering the Reagan years).
It has been almost 20 years since I was last in the city, I explain. "Really? Well isn't that something," says Mary inviting me in to see the house, where memories of completing homework in the dining room, mastering early computer games in the basement, listening to Michael Jackson's Thriller album and the Police's Synchronicity in my bedroom, "shooting hoops" (playing basketball) in the back yard and playing American football in the front garden come flooding back.
This small front room was where my Dad kept his enormous Telex machine – an early form of news wire. This is where we used to put the Christmas tree. This was where my brother, sister and I ate Cheerios for breakfast.
I even recognize the leaves on the front lawn (I used to spend hours raking them for extra pocket money).
Mary tells me that Karl Rove, the chief strategist in George W. Bush's two election victories, now lives round the corner. "There's undercover security everywhere. This must be one of the safest streets in the city," she says as she leads me next door.
Soon I'm talking to Bill Howe, now 87, who I remember from all those years ago. Bill says "Well I never" and is soon telling me about his old work on the Poppy Electronic Satellite Reconnaissance Programme – information that he had to keep to himself in the 1980s for Cold War secrecy reasons.
I'm here for a long weekend, with a couple of trips to sports events planned, time set aside to see the main sights, and a night out on the town to watch an "old skool" hip-hop group called EPMD on Saturday lined up – I became hooked on rap in DC, listening to the Sugar Hill Gang, Run-DMC and Grandmaster Flash in the days when the music was not all about boasting about guns and girls.
I'm staying at a hotel in Georgetown, a smart university neighbourhood overlooking the Potomac River. "Preppies", people who wear designer shirts with alligators on them and own smart cars, were just being invented when I was last here. Now they are everywhere.
There is a feeling of great wealth – and conspicuous consumption is definitely conspicuous. I walk down side streets lined with smart brown stone houses that must cost millions. Most are immaculately maintained. Most have very expensive cars parked outside.
On the subway to watch a basketball game down town, I get a better feel for the "real DC". The majority of the population of America's capital is black and in the carriage to see the Washington Wizards take on the Toronto Raptors I am one of the few white faces. There's not a "preppie" about.
Outside the venue, a man is beating overturned plastic tubs – playing the drums. I drop a dollar in an upturned cap, he says "Yeah man!", and then go inside where there's a brilliant atmosphere.
Hot-dogs, chili dogs and pretzels are being munched. Budweisers and Miller Lites are being drained. Cheerleaders leap about. Mini remote-control blimps fly about displaying adverts. T-shirts with slogans that say "honoring our heroes" (in the Iraq war) drop from the sky at half-time on tiny parachutes.
It's a truly American experience. As is watching the Baltimore Orioles play the Washington Nationals at baseball at RFK Stadium the next day. The Orioles won the World Series in 1983, when I was here, and the Washington Redskins, the local American football team, won the Superbowl in the same year – after playing many games in this stadium. It was a fantastic time to be a young sports fan.
I see signs that remember the old Redskins heroes – John Riggins and Joe Theisman, names I'd almost forgotten – feeling a stab of nostalgia; which I guess is what nostalgia tourism is all about.
I'm reading a crime novel by a local called George Pelecanos, a best-selling author who sets most of his books in DC, during the trip. They give a great flavour of the "street" side to the city – a side that I didn't know much about at all when I was a kid.
In the early 1980s, DC was known as the "murder capital" of the US, though crime has improved remarkably since, especially in downtown areas where squadrons of "Safety and Maintenance Workers" run patrols that have made the streets safe.
After eating a chili dog at Ben's Chili Bowl, a famous fast food restaurant popular with the likes of Jesse Jackson and Bill Cosby on U Street – the centre of riots after Martin Luther King was assassinated in 1968, and which features heavily in Pelecanos's work – I see EPMD play at the 9:30 Club.
I am one of a handful of white faces there. It's a great act with old lyrics buried in my brain coming out again, and it's a fantastic venue: a converted theatre that was recently deemed the best place for live acts in the whole of America by Esquire magazine.
Feeling tired on Sunday, I take a traditional tour (of sorts) of the main memorials, the White House and Capitol Hill.
I say "of sorts" as I join a group travelling on Segway scooters. We pass sights that are engrained in my memory, feeling a bit odd on the scooters and marveling at the size of the Washington Monument and the Mall.
Then I stop off at my old high school: Maret. Like Georgetown, it too has gone upmarket since my time. "Standards have improved remarkably since you left," says Sarah, the "director of alumni programs" – making me laugh.
Kids are playing baseball on the old baseball diamond, there's the sound of a crack of a bat… and suddenly I'm feeling nostalgic again.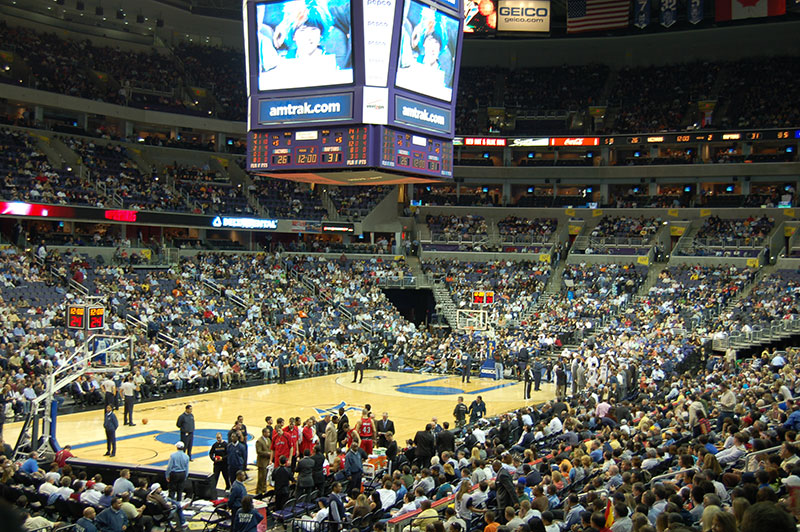 Watching the Washington Wizards
At the Washington Monument
The Jefferson Memorial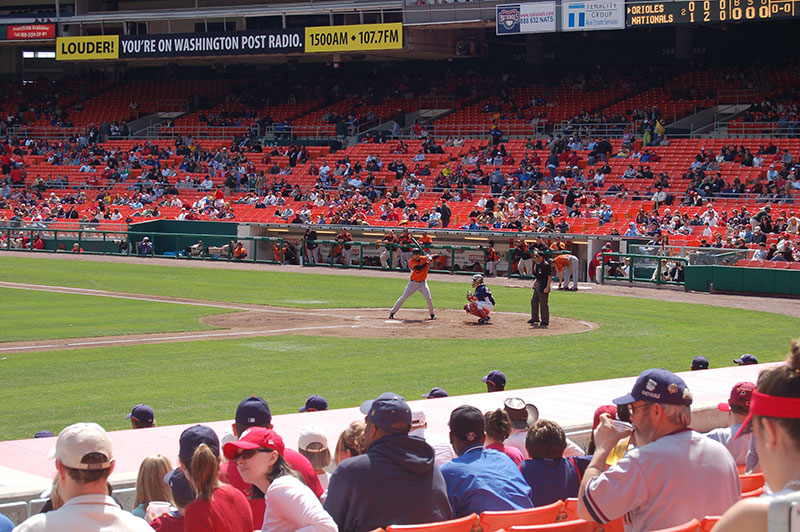 Baltimore Orioles play the Washington Nationals at baseball at RFK Stadium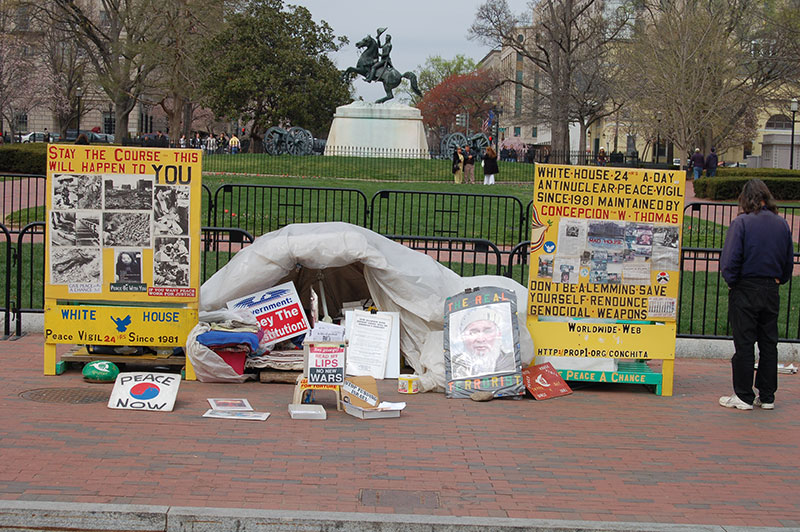 Protesting for peace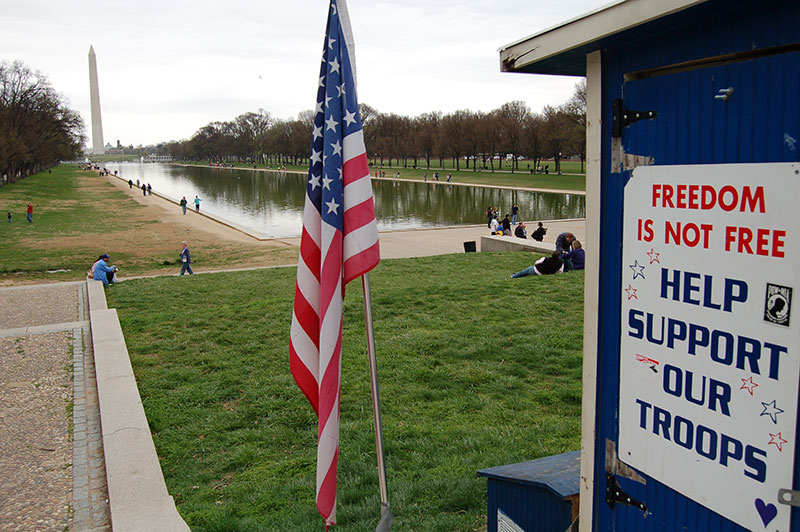 Protesting for soldiers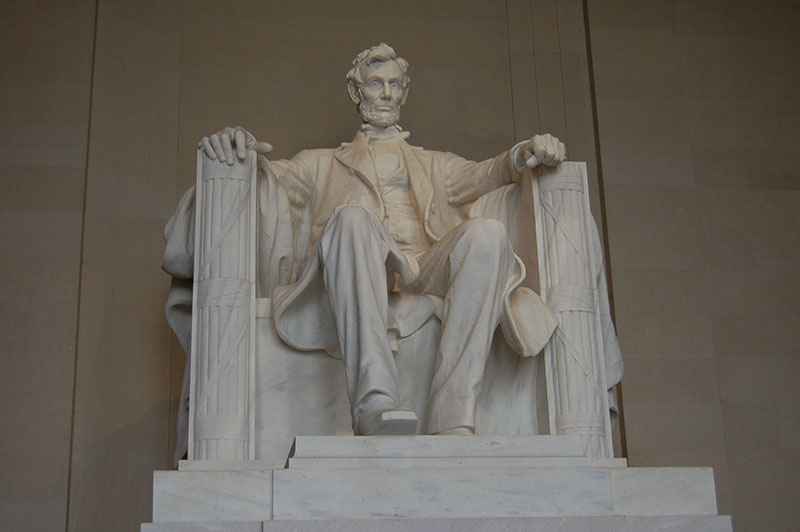 The Lincoln Memorial